We love working with clients in the Eastside; they adore their neighborhoods, the beautiful views, and the communities in which they live. And because living in the Eastside is so fabulous, it's sometimes easy to overlook signs that your home is in need of a whole-house remodel. But for homeowners who wish to stay in their neighborhoods and still have a functional home as their lives and lifestyles change, remodeling can be the answer. When you find yourself looking around your home and wondering what it would be like to change something to satisfy the new you (a wall, paint color, a chandelier), it's time to take a step forward and contact us.
How Do I Know If I Need a Whole-House Remodel?
Do you spend more time searching for kitchen remodeling ideas than you do cooking dinner?
Do you spend a lot of time daydreaming while scrolling Pinterest, HGTV, Better Homes & Gardens, or Architectural Digest ?
Do the tiny homes seem lighter and less cramped than your home?
Have you been resisting hosting parties for your friends and family?
Does the thought of having your kids' friends over make you cringe?
It's time to call Nip Tuck to start planning your whole-house, kitchen, or bathroom remodel when…
How Whole-House Remodeling Can Give Your Eastside Home New Life
As families grow and lifestyles change, the need for more functional and open living areas becomes apparent. If you find yourself constantly tripping over furniture or struggling to entertain guests in your cramped living room, a whole-house remodel can help you create the open-concept floor plan you desire.
Starting with your ideas, our interior designers develop a footprint of your home to help visualize the layout of your remodel. Once approved, we move through the process, meeting with you at private showrooms and looking through finishing fixtures and materials, as you select the ones that you love.
Once the design is finished, our team handles all of the day-to-day work and details to deliver your ideal home in the following months. Our team can help bring your vision to life by designing the new space, removing walls and reconfiguring the layout to maximize space, and then creating a more inviting and spacious environment.
Along with creating a more aesthetic and functional design, we address issues regarding the health of your home and your environment. Hayward™ Score provides a checklist of items that could be contributing to an unhealthy home:
Visible mold and bacterial growth on surfaces
Musty or "off" odors
Visible water or mold stains on walls, ceilings, window frames, or floors; excessive dust, even after cleaning
Stale, stuffy, or dry air
Temperature of the house always feels wrong
Drafts
Smells or odors when the heat or A/C blower comes on
Swollen wood or other structural damage
Dampness
Our team can address any of these issues with improved ventilation, better insulation, and materials specifically designed for the spaces in which they are used (such as mold-resistant paint in bathrooms).
Benefits of a Whole-House Remodel for Your Eastside Home
A whole-house remodel goes beyond just improving the aesthetics of your home. It gives you the ability to customize your space. Whether you want to create a home office, a dedicated playroom for your kids, or a luxurious primary suite, a whole-house remodel allows you to design your home to perfectly suit your family's unique requirements – all while increasing the value of your home.
Explore some of our recent Eastside design build remodeling projects.
Redmond Home Edition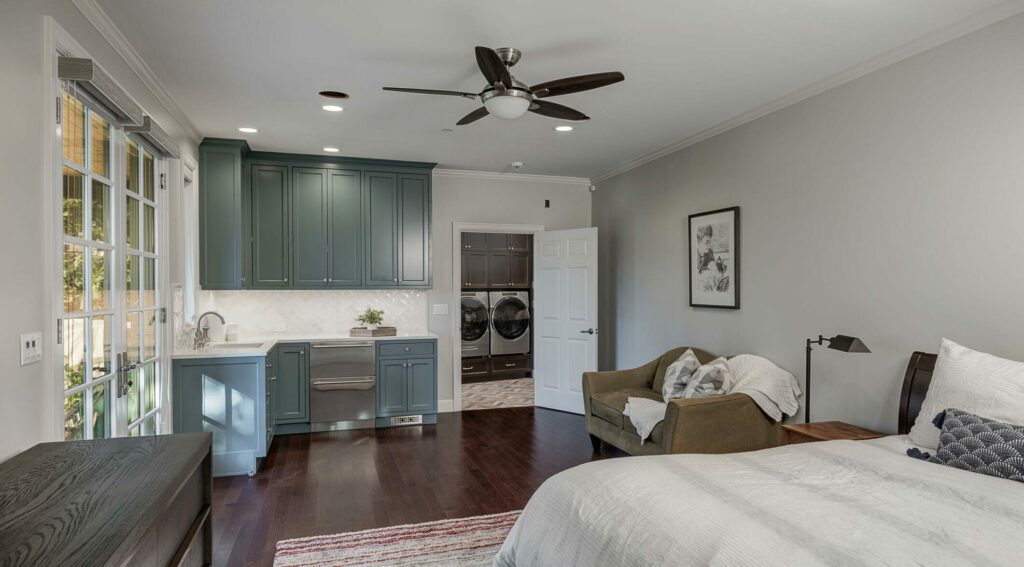 Our clients not only wanted to reconfigure their existing space and add an extensive wine cellar in the basement but also a mom's ensuite and an outdoor dog wash station for their retired military and police dogs.
The final work produced:
Rich walnut storage, with a uniquely fabricated door, for 5,000 bottles of wine
A beautiful ADA-compliant mom's ensuite with a covered patio and dedicated entry and exit
A cozy, peaceful music room with custom stained wood finishes and beams
A more-efficient laundry room with custom built-in cabinetry
A dedicated mudroom and an outdoor rinse station for their pet
A full workout room and abundant storage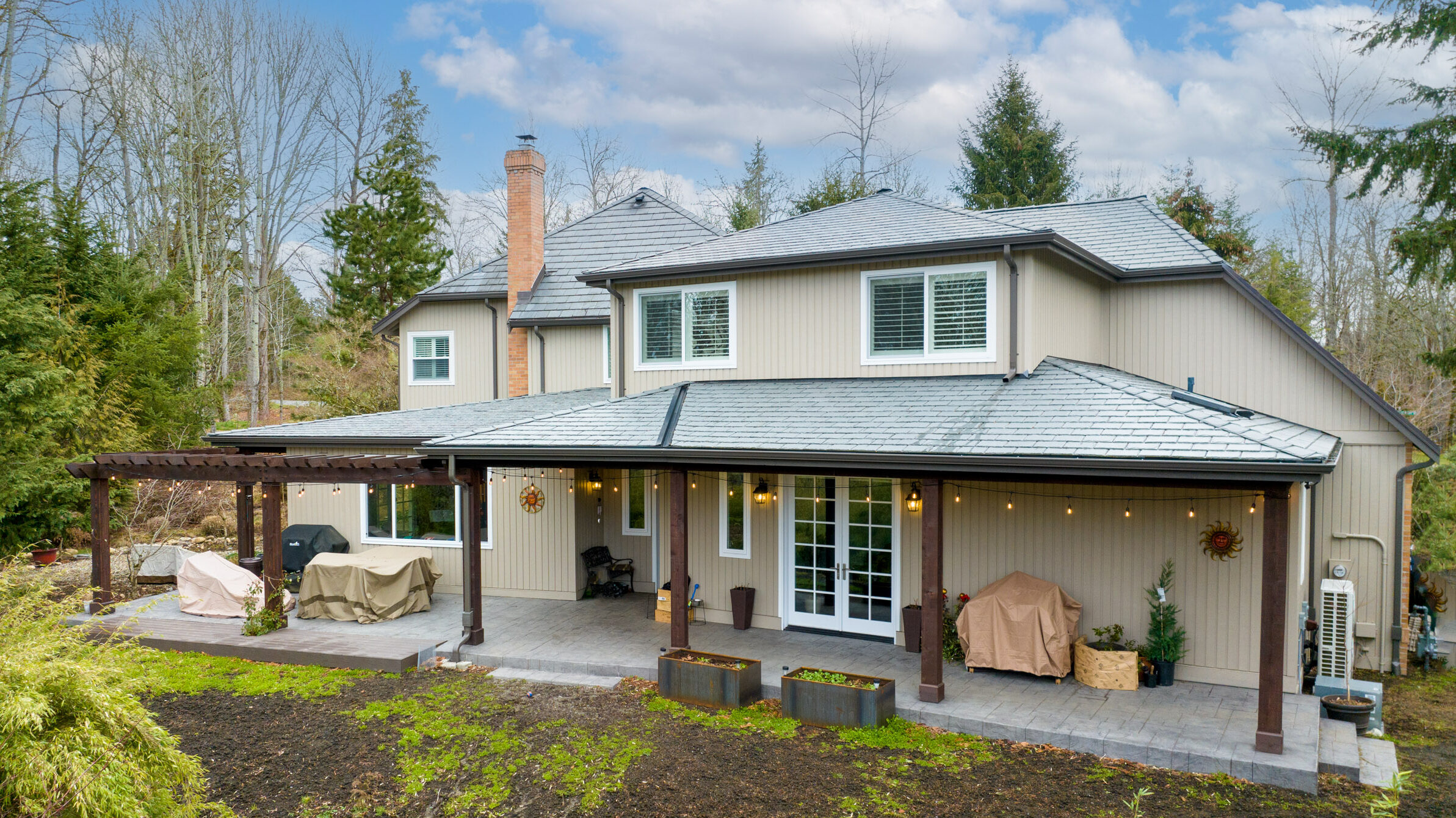 See more photos of this stunning project
English Hill Whole-House Transformation
This Redmond home's tiny kitchen was too small for this active family of four. But what began as a kitchen remodel soon spread to an entire first-floor makeover when the homeowners decided to go for everything on their wish list, which included:
Adding more space and functionality to the small, cramped kitchen
Utilizing the square footage of the neglected dining room space
Bringing more functionality to the laundry room
Updating the living room, specifically addressing the outdated wet bar and fireplace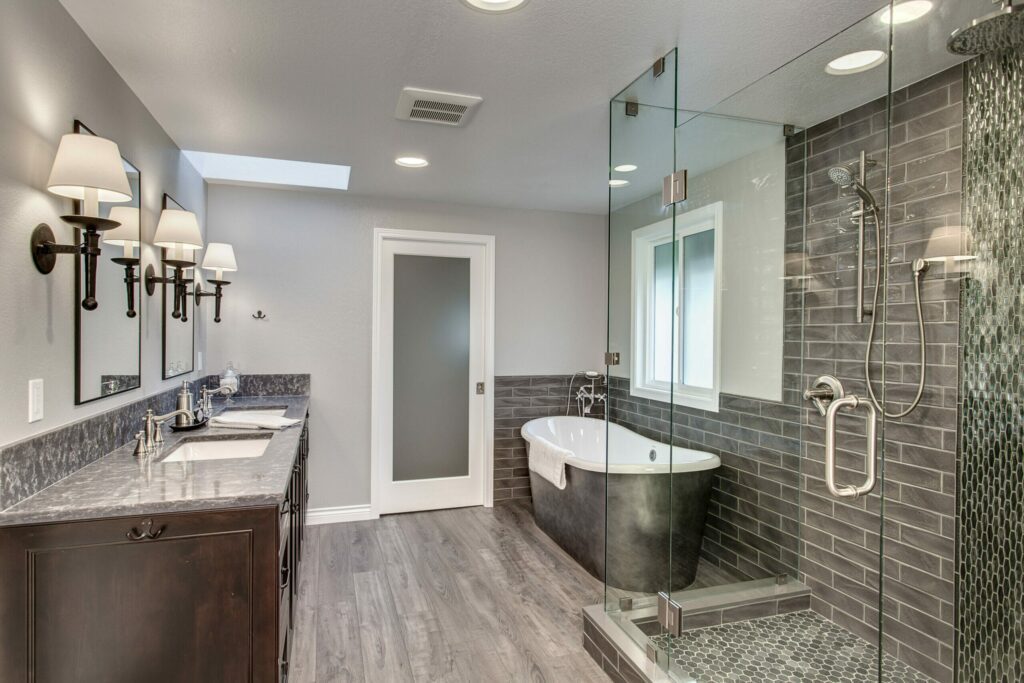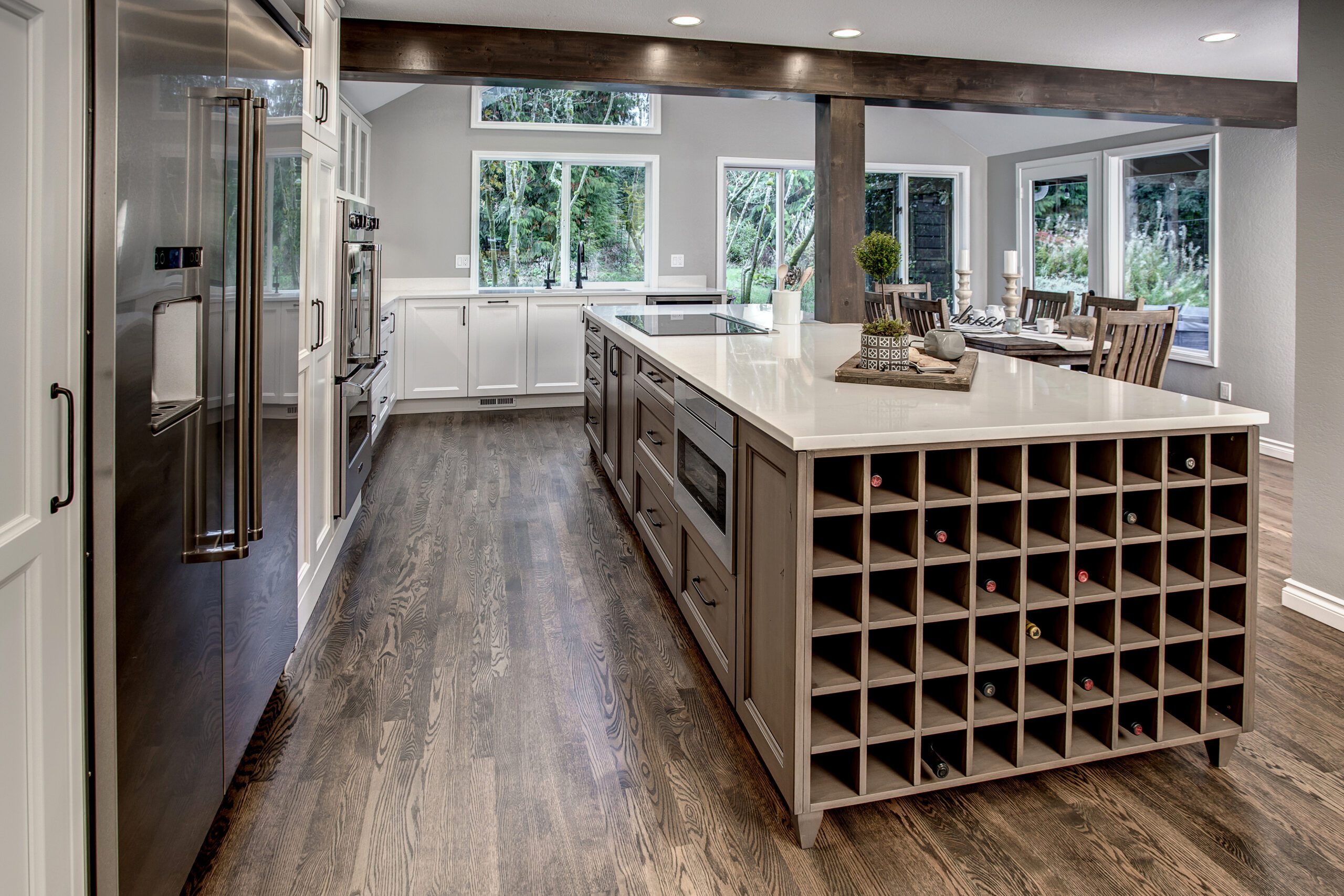 See more photos of this incredible transformation
A whole-house remodel is an exciting journey that can turn your dreams into reality. By modernizing outdated features, creating a more functional layout, and incorporating your personal style, you can completely revitalize your home. From the initial planning stages to the final walkthrough, each step is crucial to ensuring a successful outcome. We can't wait to get started! Get in touch.