Most people don't like the idea of moving. Packing everything, finding a new place, selling the old place, and settling in elsewhere can be exhausting and expensive. There's rarely a home out there that ticks all the boxes. But if you're dreaming of a new space and wish you could move – without moving – then a whole-house remodel can be the answer. It can both fulfill that dream while breathing new life into your home. That's one of the benefits of working with a group of professionals who bring multiple areas of expertise to the table.
What Is a Whole-House Remodel?
A whole-house remodel is a project that involves multiple areas of your home. The goal is to create a more cohesive space that meets your current aesthetic and functional needs. The remodel usually involves the kitchen, dining room, and living room, as well as a primary bath and bedroom. It can also include a laundry room, home office, outdoor patio, and the kids' rooms and bathrooms, too. Sometimes, it even includes adding a wine cellar! Whatever is included in your whole-house remodel, achieving your goals requires creativity and in-depth experience.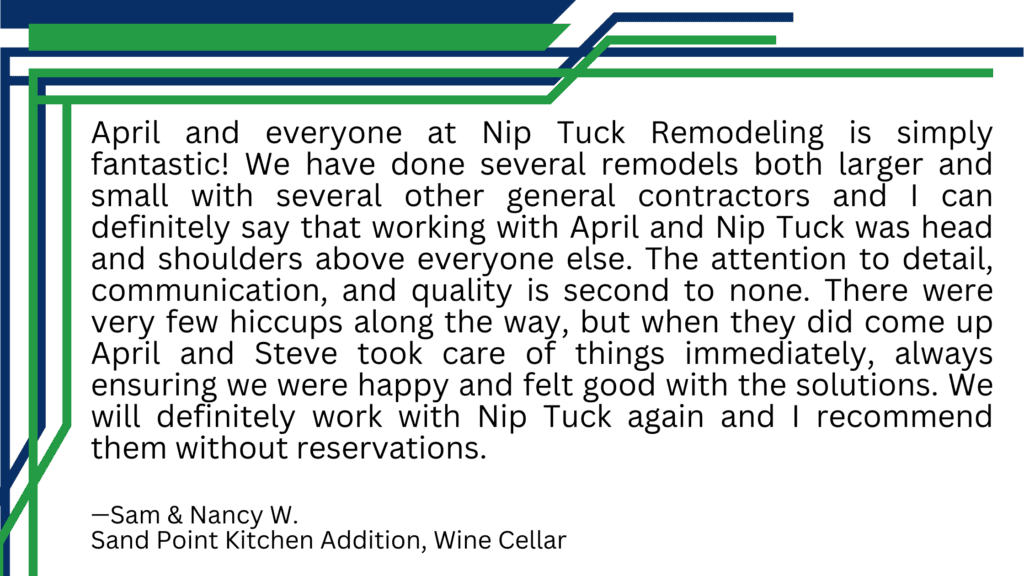 Benefits of a Whole-House Remodel
One of the things we love about working on a whole home is that we get to take a big-picture look at the home. We can incorporate complementary design elements throughout the house. The benefits of a whole-house remodel include:
Enhanced Functionality: Over time, the layout and functionality of your home might not align with your needs and lifestyle. A whole-house remodel allows you to reconfigure spaces to better suit your requirements. It can make your living spaces more efficient and practical.
Increased Property Value: A well-executed whole-house remodel can significantly boost your home's resale value. Upgrading key areas, such as the kitchen, bathrooms, and living spaces, can make your home more attractive to potential buyers.
Modern Aesthetics: Styles and design trends change over the years. A remodel gives you the opportunity to update your home's aesthetics to match current design trends. This results in a more modern and appealing look.
Improved Energy Efficiency: Remodeling allows you to update your home's insulation, windows, doors, and HVAC systems. These improvements can lead to increased energy efficiency, lower utility bills, and a reduced carbon footprint.
Personalization: A whole-house remodel lets you customize your home according to your personal tastes and preferences. You can choose materials, colors, fixtures, and layouts that reflect your unique style.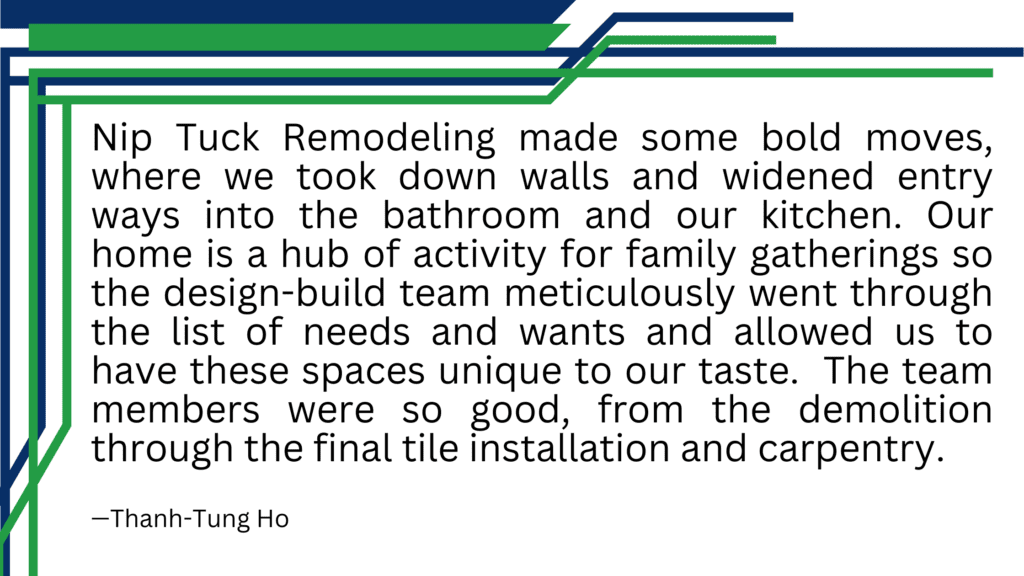 Our Approach to Remodeling
The Nip Tuck Remodeling process combines creativity, expertise, and dedication to our clients, to deliver on our "happiness, guaranteed" promise. We start with a comprehensive plan that spans from inspiration to construction. Homeowners in Woodinville, Bellevue, Sammamish, and everywhere in between come to us for our holistic approach, attention to detail, consistent communication, and genuine respect for their homes and families.
Our 8-step process is designed to ensure that we not only get to know what you want from your whole-house remodel but also that your house is capable of structurally supporting the changes.
We begin with a consultation. Once you engage with our team, we focus heavily on the planning, which includes carefully listening to what you want most, studying the feasibility of the changes you desire, and refining the proposed plans. As a design-build remodeling firm, we take care of all the details, which includes obtaining permits and coordinating with designers, architects, construction crews, plumbers, and other specialists to execute the plan. When all is said and done, the end result is better than moving; it's your home – elevated.
We Work Hard to Bring Your Vision to Life
A whole-home remodel is your opportunity to make every part of your Eastside home exactly what you want. Whether it's your entire home, a single floor, a collection of rooms, or an addition, we focus on improving flow and function while using up-to-date materials and color palettes.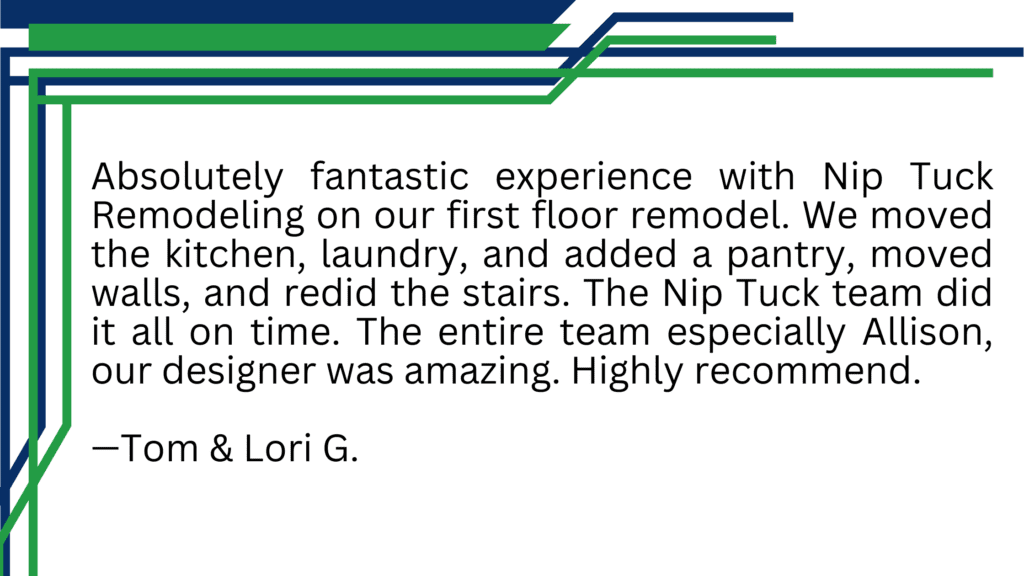 In addition to reimagining layouts and repurposing rooms, whole-home remodels often include things like updating flooring, replacing or updating millwork and doors, transforming an existing fireplace or staircase, or adding exterior doors and windows.
Featured Whole-House Remodeling Projects
Throughout the Eastside, we've worked with many homeowners to complete whole-house remodels. It's a fabulous experience – our entire team gets to know the clients very well and really gain an in-depth understanding of what they want and need out of their homes. Here are a couple of our favorite projects:
Refreshed and Redesigned
Whole-House Remodel
What began as a kitchen remodel soon spread to an entire first-floor makeover when the homeowners decided to go for everything on their wish list. We doubled the kitchen's footprint, which made room for a huge island with creative wine storage built in. The existing structural beam and post, with their stained-wood farmhouse style, became a beautiful focal point, drawing the eye upward to the vaulted ceiling, where natural light pours through the skylight. Definitely take a moment to visit this project.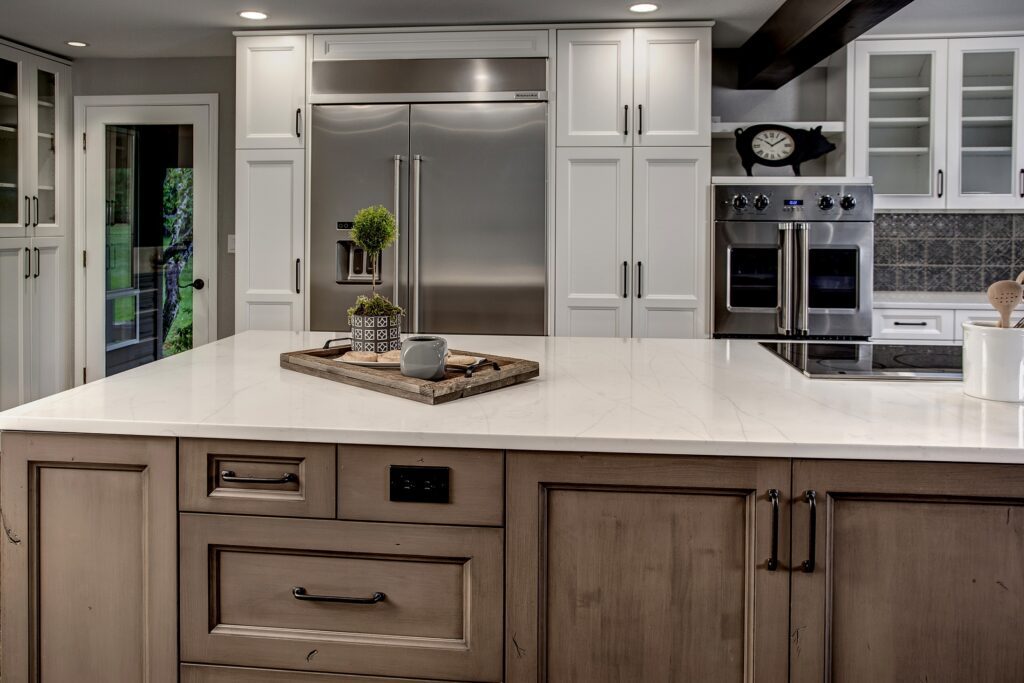 Sand Point Waterfront Whole-House Remodel
Renovating a waterfront house is all about enhancing lifestyle and panoramas, and that was our challenge with this 85-year-old home that was last renovated 20 years prior. We created an addition and moved the kitchen, which included luxuriously warm wood cabinetry, a curved island with ample seating, and a waterfall counter. By moving the laundry upstairs, we were able to create a large walk-in pantry. The unfinished basement was reconfigured to create a stunning temperature-controlled wine room. Be sure to visit this project to see what other steps we took to create this stunning transformation.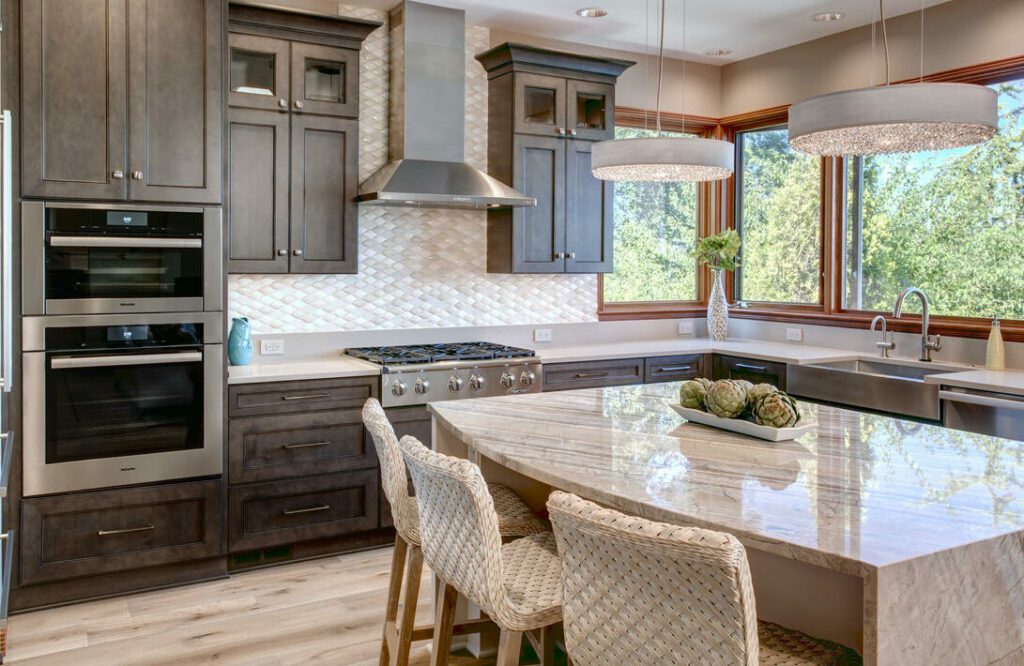 Transforming your home through a whole-house remodel is a significant undertaking. But it's often less stressful when compared to selling your current home, buying a new home, and then moving from one place to another. And if you love your neighborhood and don't really want to leave the area, a whole-house remodel is a great option.
We would love to work with you on your whole-house remodeling project. It all starts with a phone call. Get in touch!