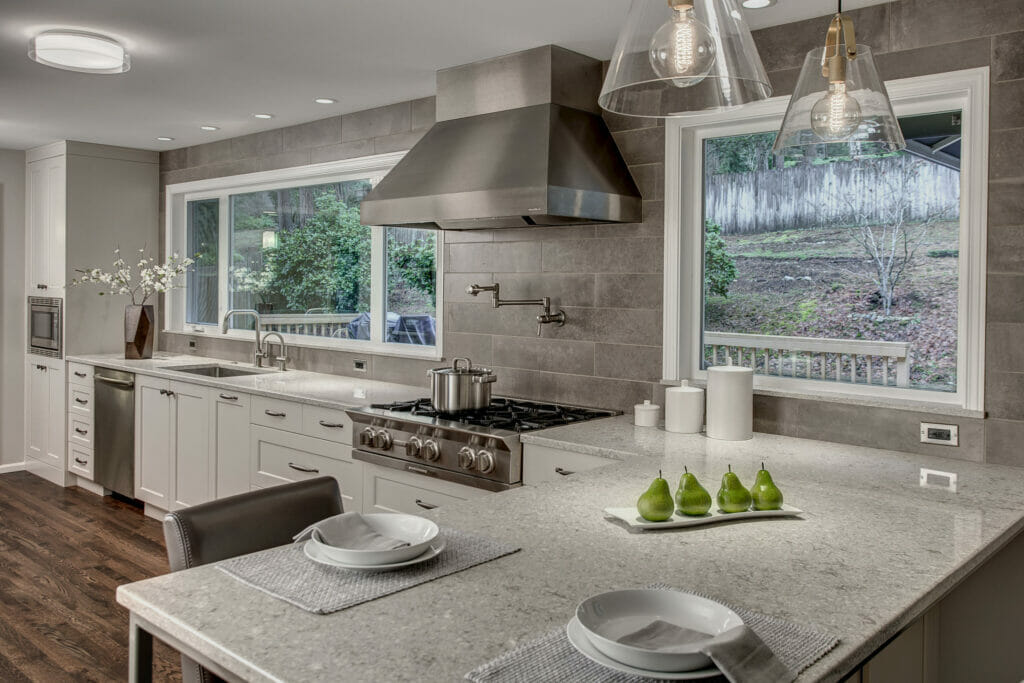 The kitchen is the heart of your home where memories are made. From Sunday breakfast in pajamas to holiday cookie baking, to crafting elegant dinners or helping out with homework while heating up leftovers, this space will be the scene of so many of your family's unforgettable moments—both big and small. We're here to give you a beautiful space that matches your unique style and individual needs.

That includes the highest quality construction and appliances, breathtaking tilework, countertops and cabinetry and the smallest touches that make life so much easier. Your family deserves this space and we'll help you achieve it.
Luxe Updated Kitchen and Family Room in Woodinville
A Bold and Colorful Sammamish Kitchen Remodel
Cottage Lake Dream Kitchen & Laundry Remodel
Bellevue Entertaining Kitchen Remodel
Cottage Lake Eat in Kitchen Remodel
Sammamish Kitchen & Family Room Remodel
Bring The Outside In Kitchen Remodel in Woodinville
Clyde Hill Double Island Kitchen Remodel
Whimsical Woodinville Kitchen Remodel
Nip Tuck Remodeling made some bold moves, where we took down walls and widened entry ways into the bathroom and our kitchen. Our home is a hub of activity for family gatherings, so the design-build team meticulously went through the list of needs and wants and allowed us to have these spaces unique to our taste. The team members were so good, from the demolition through the final tile installation and carpentry.