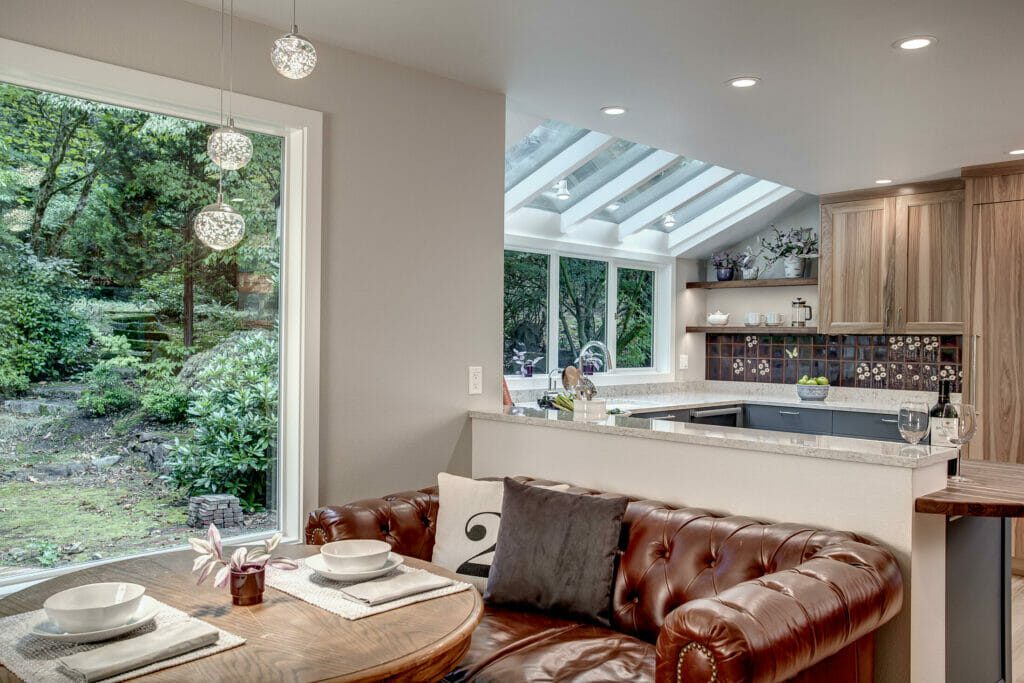 Whole Home Interior Remodeling
A whole home remodel is your opportunity to make every part of your Woodinville, Sammamish, or Bellevue area home exactly what you want. Whether it's the entire home, complete floor, or a collection of rooms, we focus on improving flow and function while updating with new and improved materials and color palettes. 
In addition to reimaging layouts and repurposing rooms, whole home remodels often include things like updating flooring, replacing or updating the millwork and doors, transforming an existing fireplace or staircase, or adding exterior doors & windows.
Nip Tuck recently completed a large remodel for our family's 1980's Redmond home. Although we still loved the character, it needed a major overhaul. Almost every room in our home received attention, including full downstairs remodel of the kitchen, great room, laundry, and powder rooms. The results were beyond our expectations! We love that we get to live here for many more years. April's (the owner)…team of professionals including our project manager held our hand through the entire project. As a professional project manager, myself, I was impressed with the online app to view the schedule, interact with the team, and manage payments. There were weekly status meetings to make sure everything was going as planned. I highly recommend the team at Nip Tuck and will work with them in the future!
Mid Century Modern Remodel in Clyde Hill
Custom Clyde Hill Whole House Remodel
Wine Cellar and Mother-in-Law - Redmond
English Hill Whole Home Transformation
Luxury Ranch Remodel in Redmond
Sammamish Dream Laundry Remodel
Bridle Trails Kitchen & Main Floor Remodel
Modern Oasis Whole Home Renovation in Issaquah
Sand Point Waterfront Whole House Remodel