This week we observed International Self-Care Day on July 24, but we don't think you need a prearranged day of celebration to justify treating yourself to something special. Sometimes self-care isn't a spa day or a lunch with your friends but rather an inflection point, in which you commit to a better lifestyle and to setting yourself up for success. In this article, we share some design-build remodeling ideas that can help you make self-care a part of your home and your lifestyle. Think of it as home remodeling as self-care.
Adding a Home Gym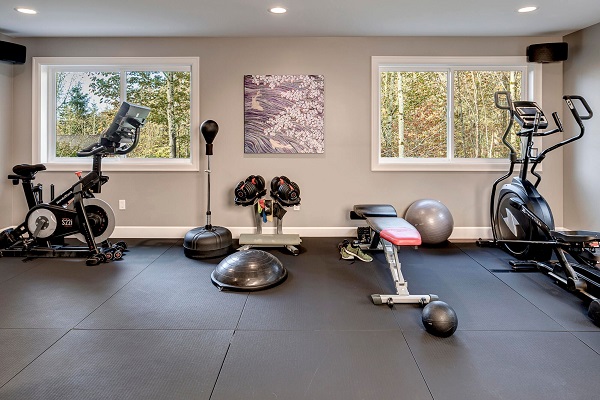 Adding a home gym is as easy as converting part of an unused room or a closet – or even part of your basement – and using the space more effectively. Recently, many of our clients discovered that including a home gym in their remodeling plans, even a small, dedicated workout space, allowed for more natural light, improved ventilation, and the electrical outlets necessary for plugging in equipment and charging electronics.
Ensuring that Your Space is Functional
One of the greatest transformations that you can attain as a result of a bathroom remodel is improved functionality– functionality that is customized to you. Have you always wanted a makeup table space in your bathroom? What about a seat inside your shower?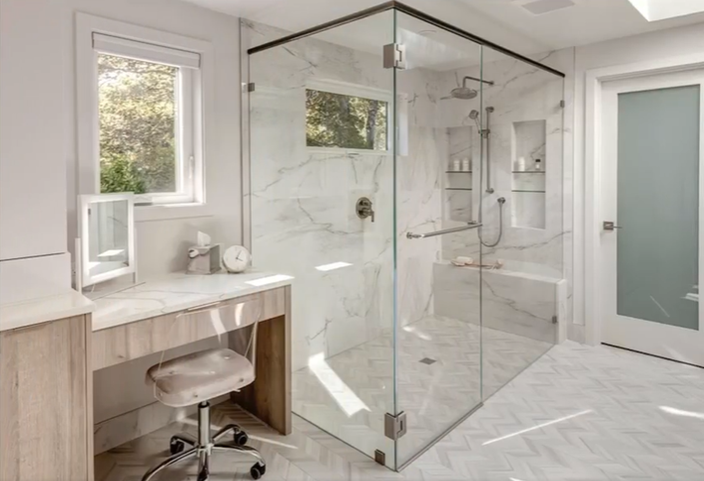 Other customizations we can make when remodeling your bathroom include creating a separate toilet room, adding a bidet, installing heated floors, raising your shower head, and ensuring you have luxurious water pressure. As we collaborate to design your space, you have the chance to select better-than-builder-grade faucets, towel bars, and so many other small updates to the bathroom renovation that, together, make your space beautiful and more functional.
How Can Home Remodeling Be Self-Care?
Imagine the stress you feel every time you struggle to find enough counter space for meal preparation because the surface is cluttered with appliances that could have their own uniquely designed nooks. Or the stress you feel from the mess your dogs make when they come in from the rain without having a dog washing station in your laundry room/mud room. How much more enjoyable would it be to entertain guests when you have a beverage bar complete with a separate fridge for drinks?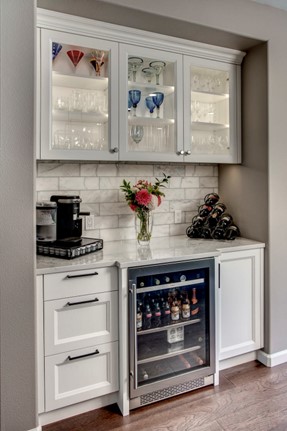 Home Remodeling for Self-Care: Transforming Your Home's Layout
Big layout changes can be pretty, but they also make your space tidier and upkeep easier, giving you more time to relax and enjoy your home. Consider some of these inspiring ideas:
---
Making Better Use of Your Spaces
We can help you create award-winning remodeling designs that result in more functional and beautiful spaces. We specialize in finding under-utilized places in your home's current footprint and efficiently reconfiguring the layout, so that you may benefit from a powder room or second bathroom, a kitchen pantry or additional cupboard space that declutters your kitchen, or even a unique space you've always envisioned having, such as a sauna, wine cellar, or music room. The possibilities are limitless.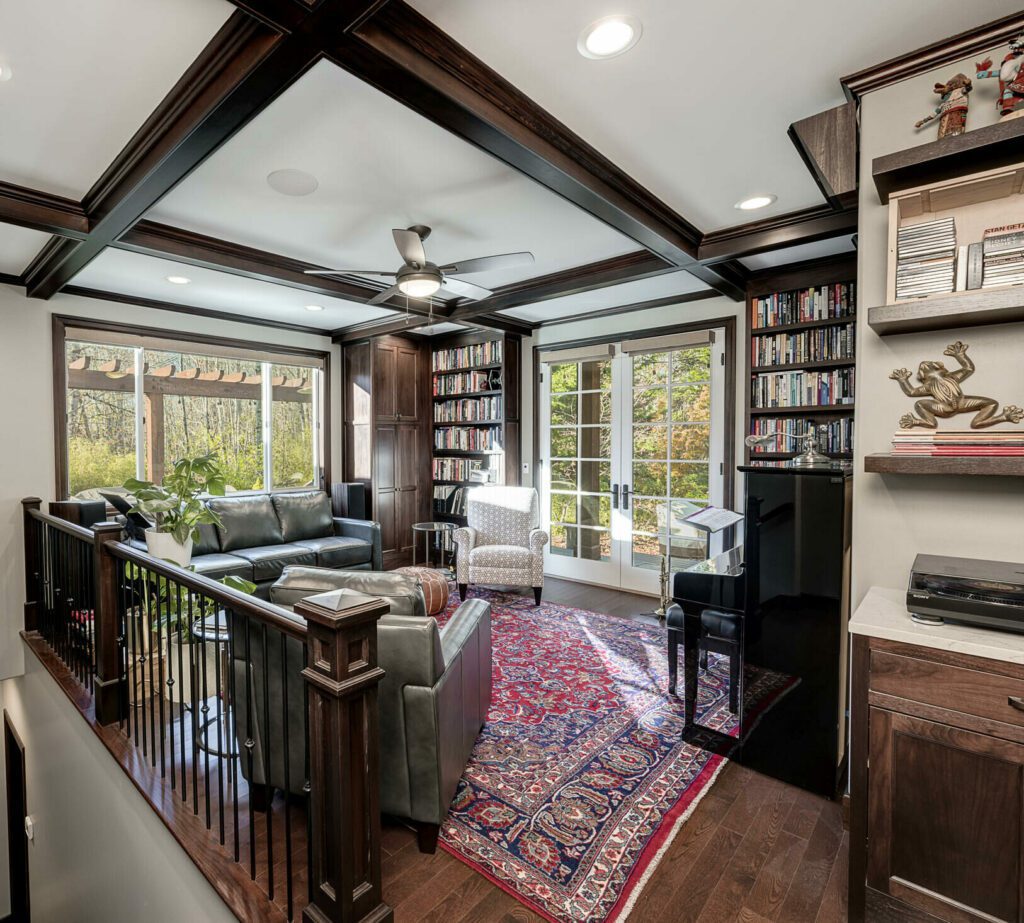 ---
Creating Better Connection
One of the most popular requests we receive when remodeling a home is to make the spaces more connected. Older houses have walls to delineate spaces, but now we use other design elements that flow together to help create separate spaces that are still connected. By removing a wall, reconfiguring existing space, or relocating a kitchen, we can help you stay connected to family and friends, even when you're in the kitchen preparing a meal. You can also create a better view and enjoy the natural light by enlarging windows.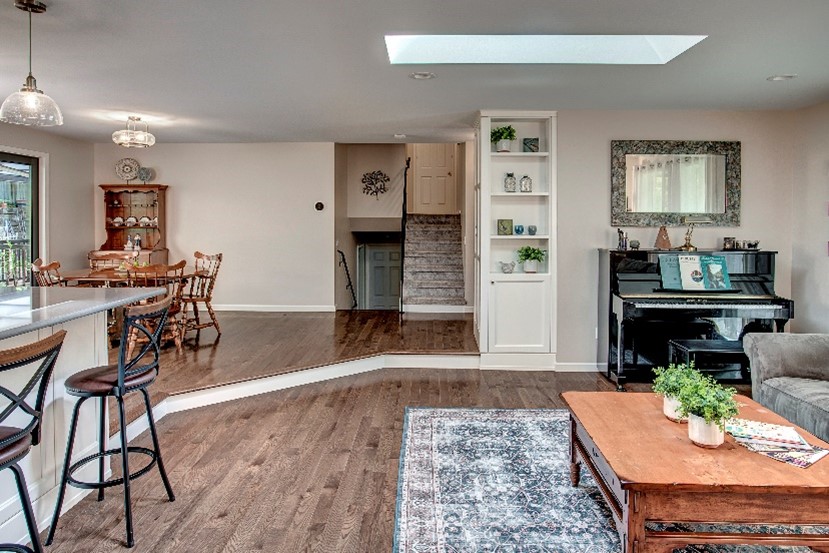 ---
Adding New Appliances and Cooking Spaces
Is it finally time for that larger refrigerator? Wouldn't it be nice to have enough space for fresh foods, without running the risk of freezing produce due to bad airflow or temperature-control issues? Or maybe, you don't need a refrigerator at all. In the past, we designed a kitchen that doesn't have a fridge but instead cold drawers with temperature controls that can be adjusted depending on whether the homeowner chooses to freeze or refrigerate foods.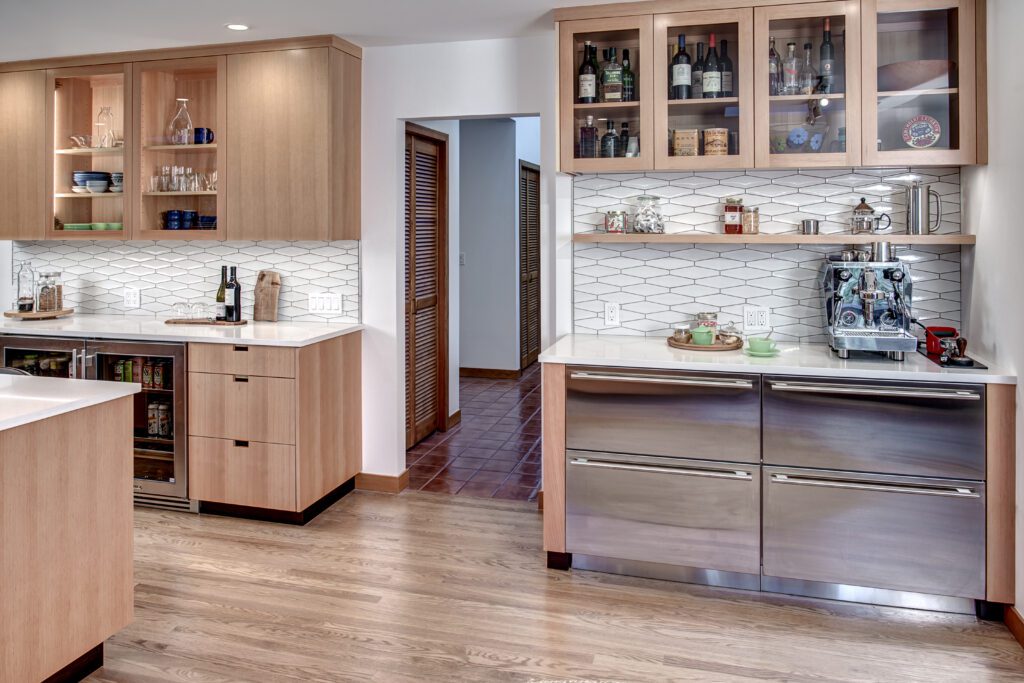 For another kitchen remodeling project, we designed a custom space that allowed for a split fridge and freezer. Sometimes the fridge and freeze don't need to be together, making it a better choice to have them in two different places depending on how the kitchen is used.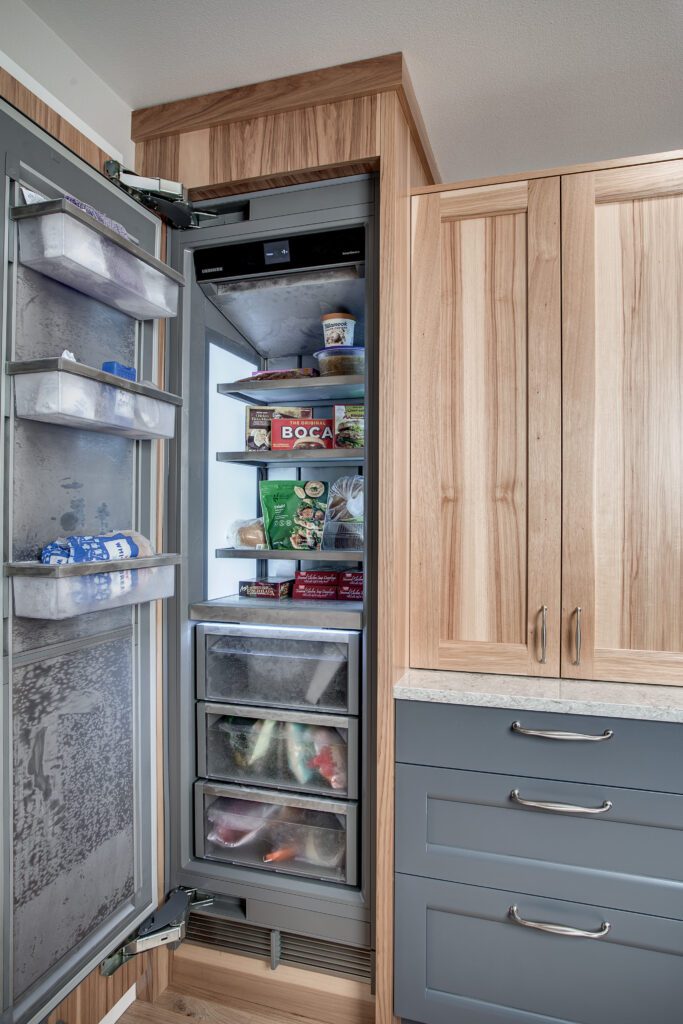 We can help you create a more efficient cook space, putting the cooktop in a place where you have purposeful storage for pots and pans. For the gourmet cooks and bakers: Think about the joy that comes from having multiple ovens with steam and convection options, designed at a height where it doesn't strain your back (or singe your eyebrows!) to retrieve food. Small details, such as a quieter range hood, can improve the entire experience of entertaining guests, too.
---
Creating Space for Hobbies
As your lifestyle and family dynamics change, you may find you have space that you no longer use as originally intended, whether it's a child's bedroom or a formal living room. We can redesign those spaces for specific purposes, such as an arts and crafts studio, a music room, a wet bar, or a library, providing you with permanent spaces to easily enjoy your hobbies.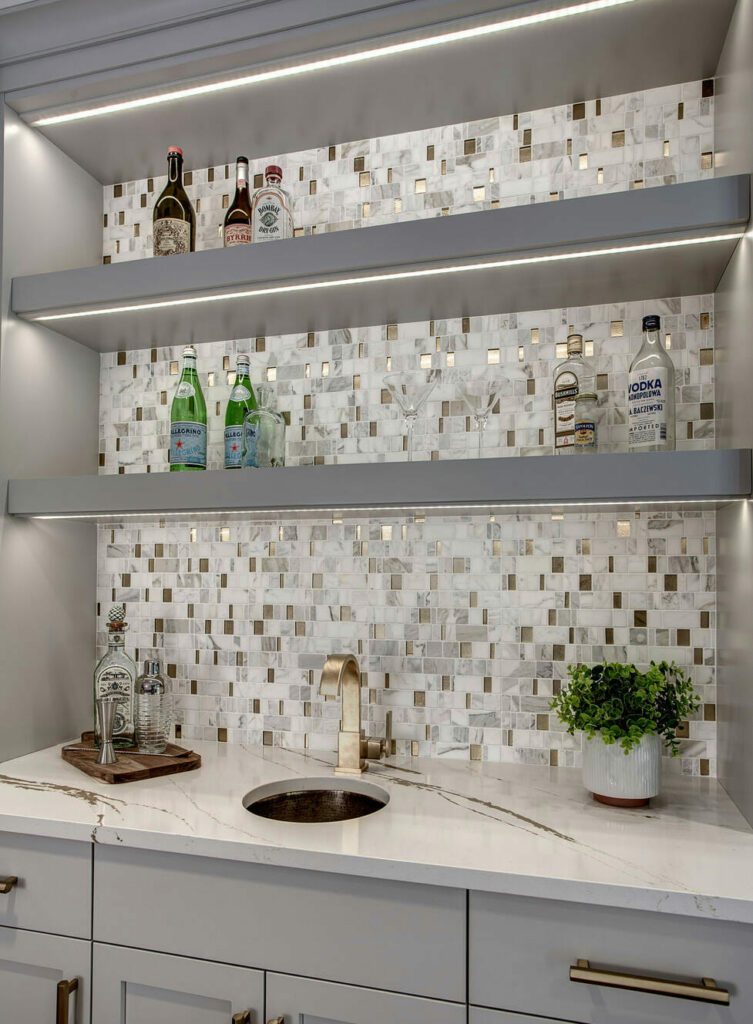 No matter what it is about your home that you'd like to change, making those changes that bring you joy really can be an act of self-care. These changes can also make your home more functional and give you the space you've always dreamed of. We're excited to help! It all starts with a phone call.