For years, we've gone into houses where the homeowner has either painted over their wallpaper or simply wanted it gone as part of their remodel. But seemingly overnight, what was considered old has become new once more: Wallpaper is all the rage again! What's behind this trend and how do you incorporate it into your home design in ways that won't be outdated in a few years?
WALLPAPER: THEN VS. NOW
Wallpaper has been in existence for a very long time – since around 200 B.C. in China, where the patterns then were mostly birds, floral, and other nature designs. These designs were imported to Europe and became very popular. But it is in Michelle Garner's "A Brief History of Wallpaper" that we discover:
In 1675, a Frenchman and engraver named Jean-Michel Papillon made the first repeating designs that matched on both sides. It not only repeated, but also was continuous from one sheet to the next. Papillon is known as the inventor of wallpaper as it is known today.
Technology has always driven the demand for wallpaper forward and today's new wallpaper trends are no exception.
EXCITING NEW DESIGNS AND OLD FAVORITES
In addition to gorgeous floral designs that have remained popular over the centuries, new designs are being developed thanks to technology that allows for the creation of different patterns, textures, and even customized artwork and designs. So, today's wallpaper designs can be far more customized to match the overall feel and scheme of your home. It's a great way to make your home unique. Have a look at some of the wonderful and unique creations we've done for clients: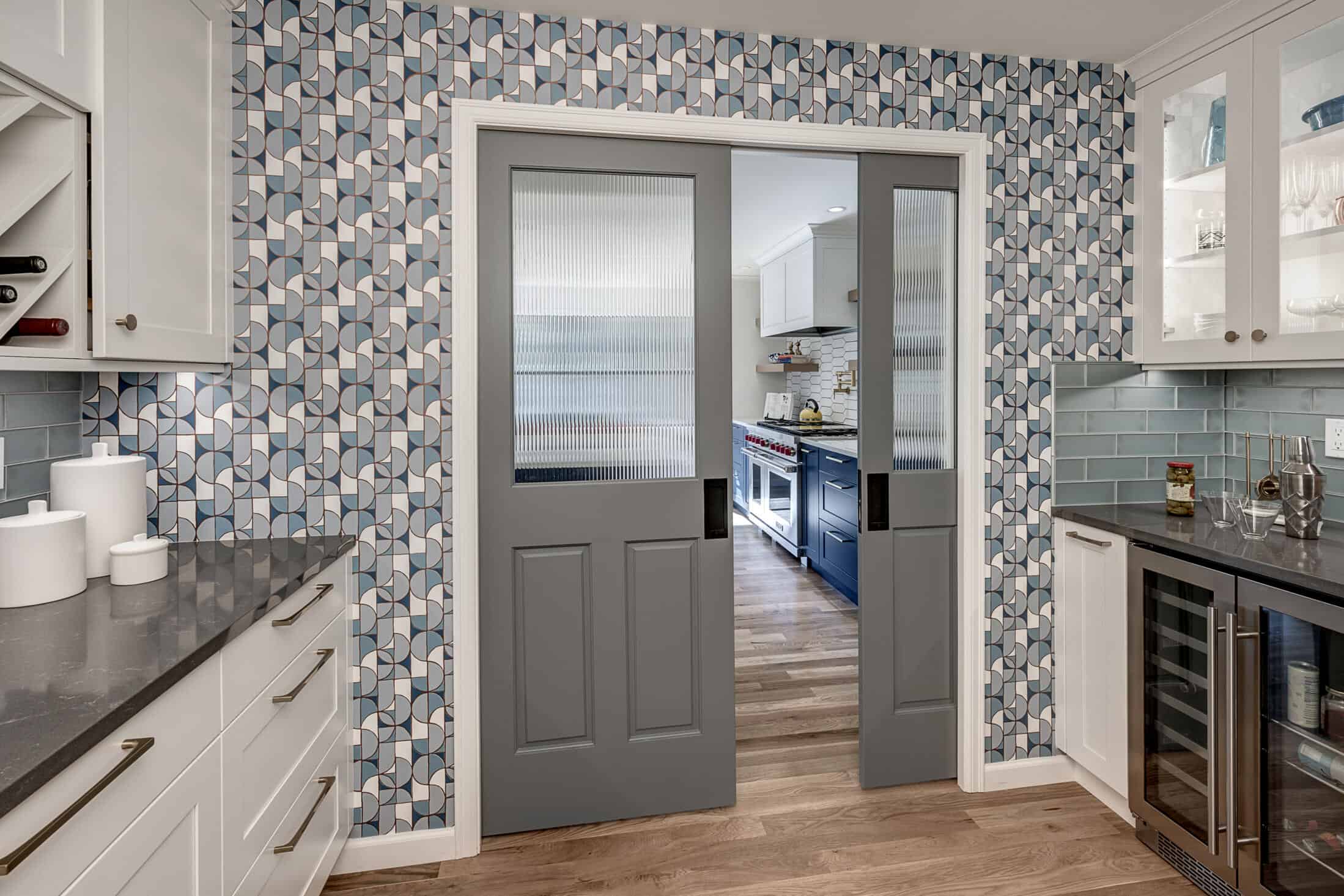 WALLPAPER BORDERS ARE ALSO COMING BACK
If you were alive during the 80s, you'll either have had the standard floral wallpaper border in your dining room or your parents will have had it, depending on your age range. But today's wallpaper borders offer a modern, fresh take on the idea. You'll encounter new designs and envision new locations for the borders. lovePROPERTY explains
[These are not] the chintzy floral bands that were last seen in the 1980s […] but a new wave of playful, bold designs that add edge to your walls in more ways than one. Whereas in the past borders were generally used to cover the transition between two-tone walls at dado rail height, today they are also being used to highlight architectural details, such as door frames and windows.
They feature this design idea from Hygge & West: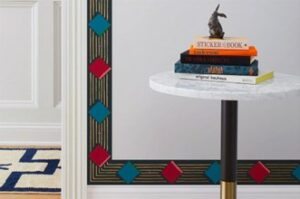 WALLPAPER ISN'T JUST FOR WALLS
Today's wallpaper designs are definitely still for walls, but don't be surprised if you find wallpaper adorning shelving or ceilings, in addition to being put to other creative uses. The idea isn't to add wallpaper to your home design just because it's trending but instead seeing it as an opportunity to add unique touches to your home design that personalizes your space in ways that bring you joy. And since the technology exists now to custom print your own design onto wallpaper and border, you can open your imagination to a world of possibilities.
Are you ready to sit down with our team and talk about what we can do to create a home you'll love right down to the last detail? Get in touch!