Remodeling will not only breathe new life into your home but can also increase its value. Some of the most valuable upgrades you can make to a home are in the kitchen and bathroom. Accordingly, every February, the National Kitchen & Bath Association (NKBA) presents the Kitchen & Bath Industry Show (KBIS) in Las Vegas. This event is something that our designers and product managers look forward to most every year.
Vegas, Baby!
More than 200,000 design and housing professionals poured into the Las Vegas Convention Center for Design & Construction Week, which included the Kitchen & Bath Industry Show (KBIS), the International Builders' Show (IBS), and the National Hardware Show (NHS). The KBIS show featured the latest appliances, new fixtures, and so much more, including many products we could touch and ask questions about.
This year, Allison, Brian, and Emma headed to KBIS in Vegas to discover the latest trends and bring inspiration back to Nip Tuck's clients. During the show, they were inspired by new design ideas, new technologies, new colors, new trends – and they came home with fabulous new thoughts to share with homeowners who are getting ready for a design-remodel or are preparing to book one.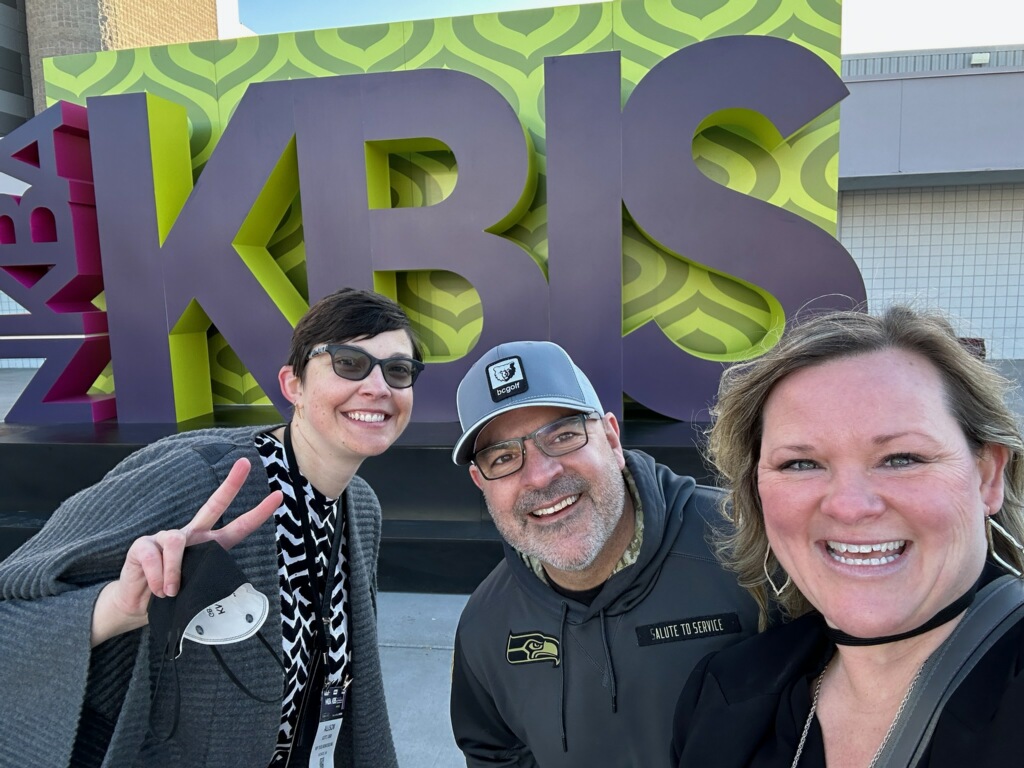 Some of their favorite inspirations were new bathtub ideas, creative ways to texture walls and use wallpaper, and lighting solutions throughout the home. They were also offered a ton of learning opportunities and uncovered uniquely curated options for our current designs and all future projects.
Here are some of the highlights from the show: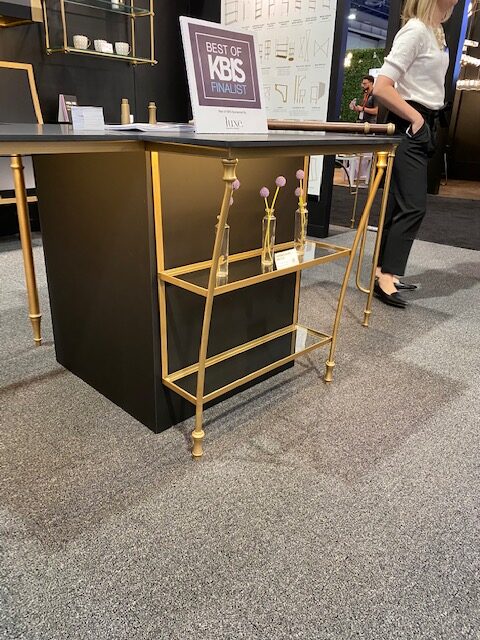 We love modernizing fireplaces during our design-remodel projects.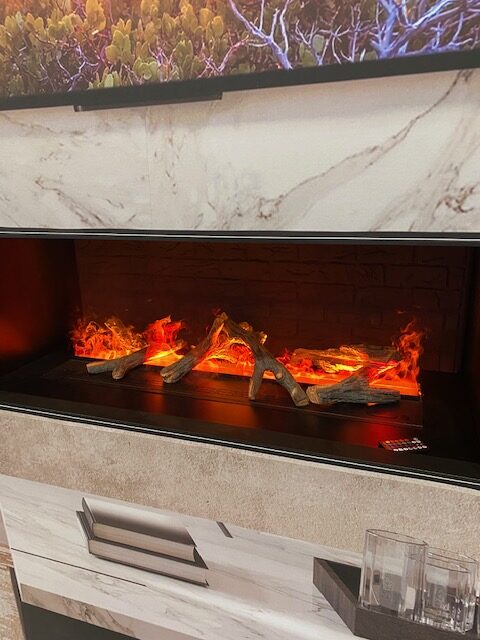 These decorative chandeliers were one of Allison's favorite discoveries. "They are the most innovative lighting solution I've seen in a while," she said. "Like a string of pearls, they suspend from the ceiling. They'd look cool over a large dining table, in a double-height entry, or over a good-sized island."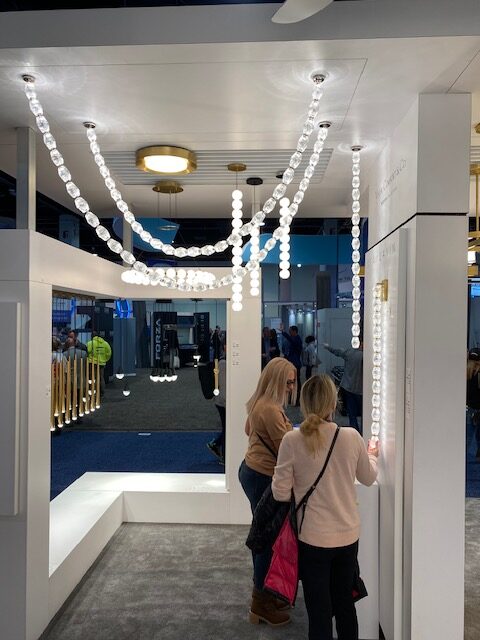 Sometimes, little innovations make a big impact on everyday living. This video is of a new Delta hand shower that puts out great pressure for regular showering and can then switch to a single hole with high-pressure output for easy shower cleaning.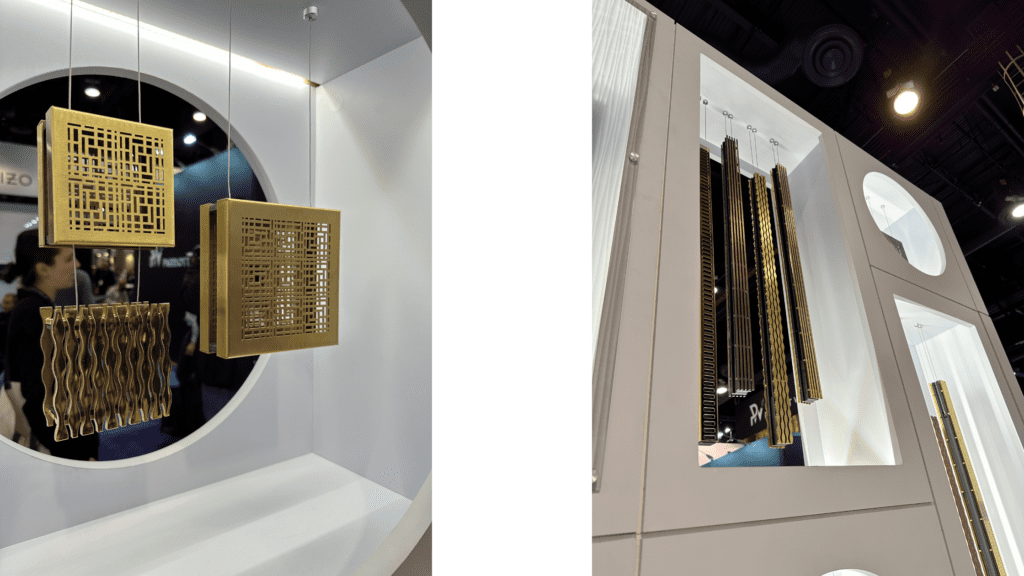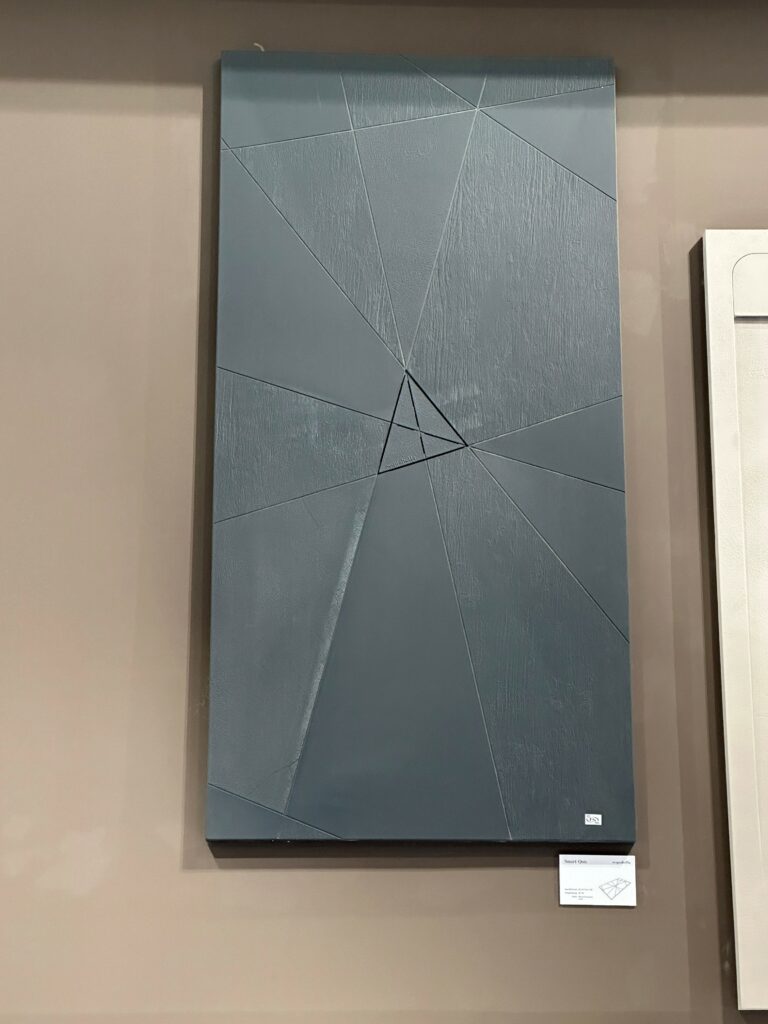 We always love being inspired by new ideas for modernizing the fireplace, but this has a unique twist. The fireplace is assembled in two-foot sections and can be lengthened to your liking, simply by adding on additional sections. The largest fireplace they created was 66 feet long! Also, the glass comes in 13-foot increments and the gas insert featured here has zero combustible clearance. Even when running, the double chamber ensures that the glass is not hot to the touch, making it safe to have around kids.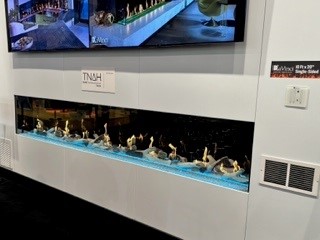 As you can see, the Kitchen & Bath Industry Show is something worth getting excited about. It allows our designers to bring back the newest and most innovative trends to help make your home's design remodel even more exciting.
Enjoy scrolling through some additional photos from KBIS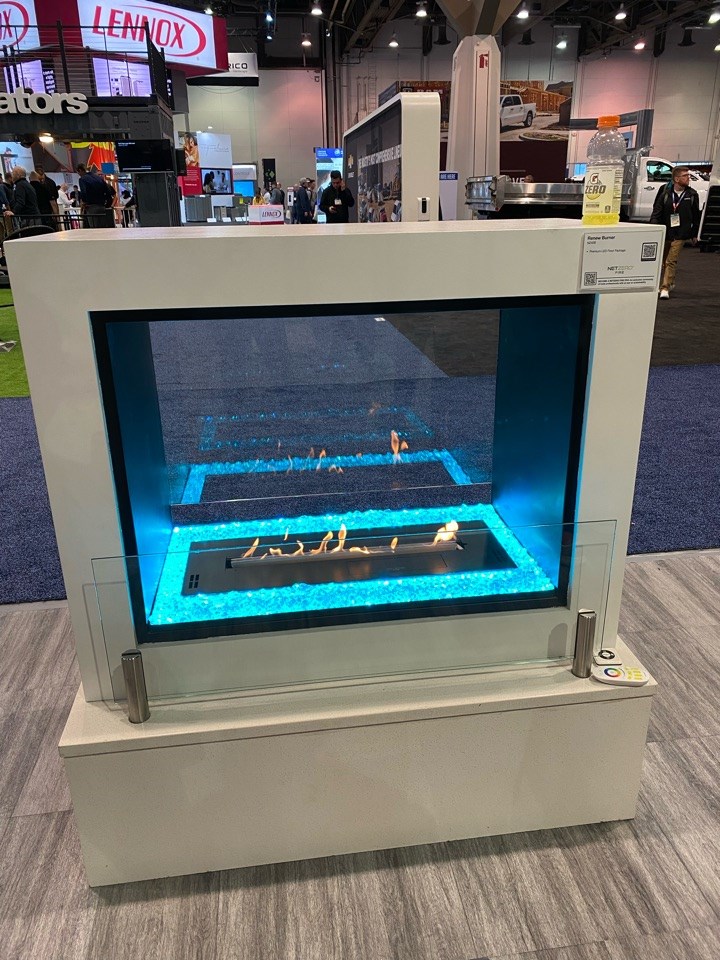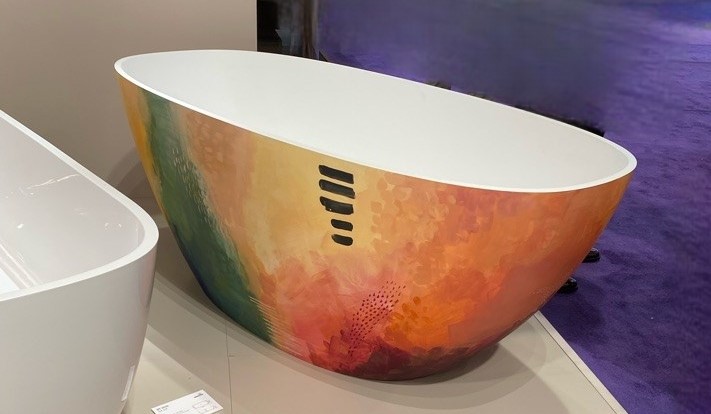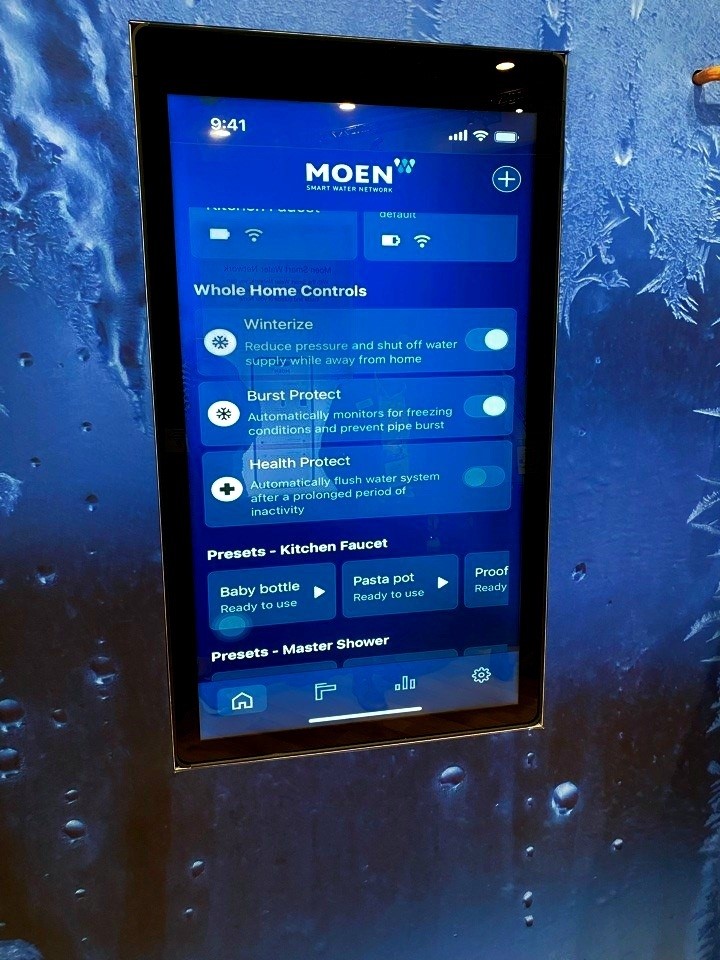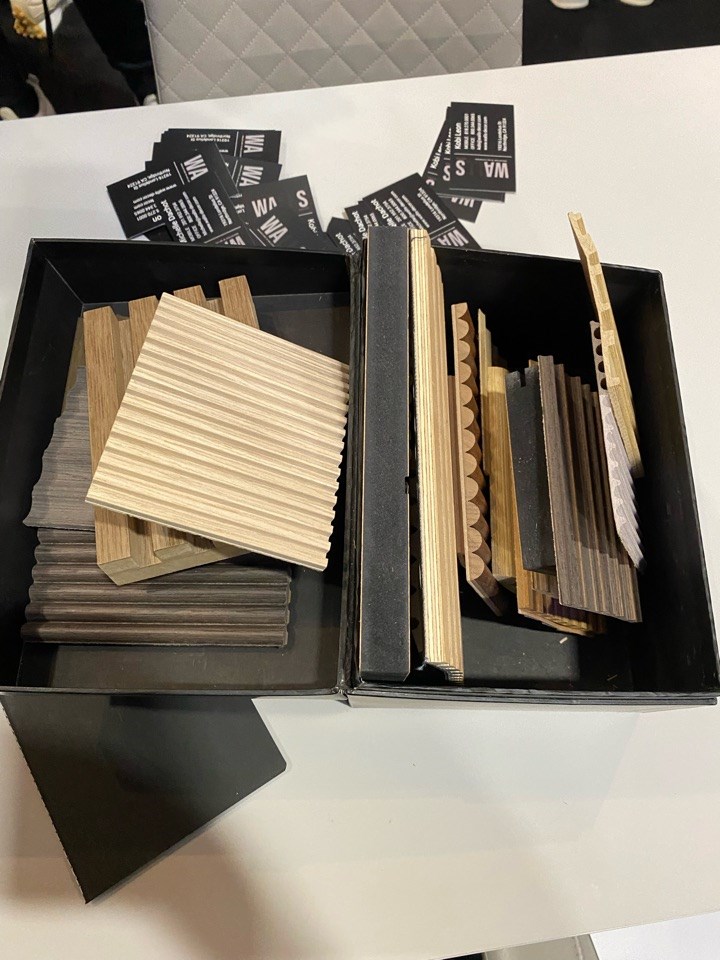 Are you ready to get your home remodeling project on the books or know someone who would be a perfect fit for Nip Tuck? Schedule time to chat!