Are you ready to remodel your Cottage Lake kitchen or bathroom? If you know you want to remodel but you don't know where to start, we can help. From design to construction, we'll be with you every step of the way. It all starts with a simple phone call.
Write Down Your Goals
The desire to remodel often stems from frustrations that finally reach a boiling point. For example, you're hosting guests and you're isolated in a kitchen that is cut off from the rest of the house. Or you lack the counter space and cooktop space to prepare the meal you want. Perhaps you're tired of not having the necessary storage space or a pantry to really enjoy being in your Cottage Lake kitchen. And when you're ready to unwind from the day, can you escape to a spa-like oasis in your bathroom, or must you settle for the same old same old?
Before starting any kitchen or bath remodeling project, write down your goals for the space in which you find limitations. Psychologically, writing them down can help you better articulate your frustrations and accentuate your ambitions. Taping your goals to the fridge or posting them up in the bathroom gives you the opportunity to make additional notes over time as you prepare for your remodel.
Customize Your Design to Suit Your Personal Style
When it comes to remodeling your Cottage Lake kitchen and bath, it's important to choose a design style that reflects your personal taste and lifestyle. From modern and minimalist to casual and cozy, our team can help you select the right materials, colors, and finishes to achieve your desired aesthetic. We'll also work with you to ensure that the design is functional, practical, and economical. Our designers love to listen to your ideas and will ask questions to help you better define what you want. We get excited about bringing sample materials for you to look at as you start turning your vision into a plan.
Create Convenience, Functionality, and Joy
When planning a kitchen and bath remodel for your Eastside home, consider the layout and functionality of the rooms you want to modernize. Think about how you use your space on a daily basis and the changes that would make it more efficient and practical. For example, if you're planning to age in place, you may want to remove the tub and create a walk-in shower, complete with a bench, or have a separate tub and shower. We can help you design a space that not only looks beautiful but also works for your current lifestyle and can adapt to your future lifestyle.
Three Classic Kitchen Remodeling Choices That Can Increase Your Cottage Lake Home's Value
If you're looking to update your kitchen, there are a variety of remodeling trends to consider that can increase your home's value:
Open concept layouts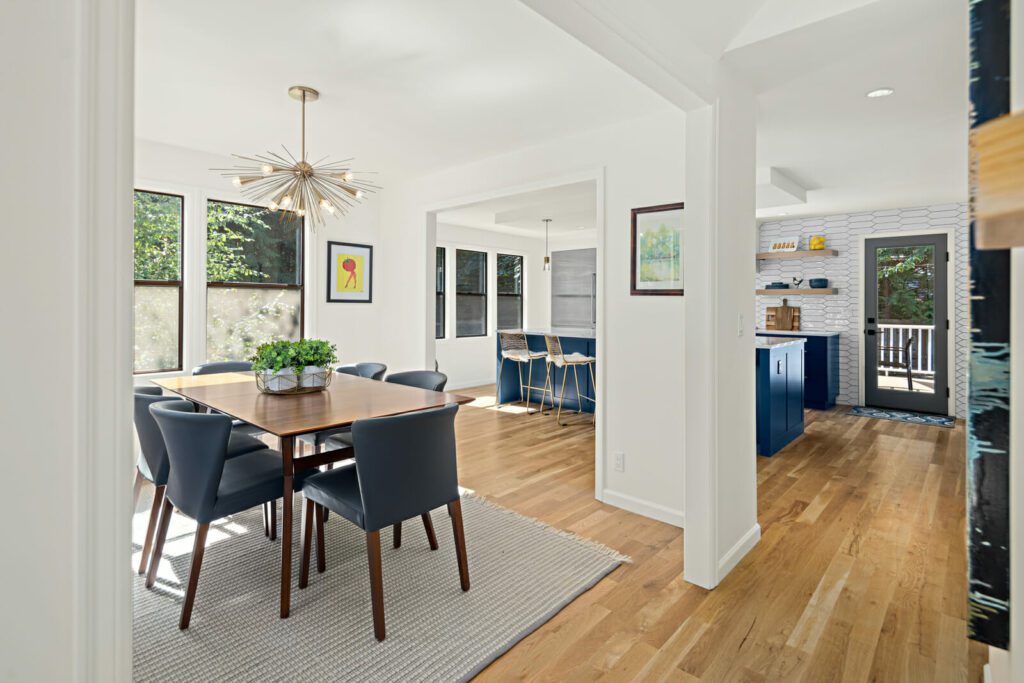 Open concept layouts have been a popular trend in home design for several years now, and it's no surprise that they continue to be a top trend in kitchen remodeling. By removing walls and barriers, open concept layouts create a more spacious and inviting atmosphere, perfect for entertaining guests or spending time with family. Open concept designs can improve lighting and create space for family to spread out, yet still be together. This trend not only adds value to your home but also enhances the functionality and flow of your kitchen.
Smart appliances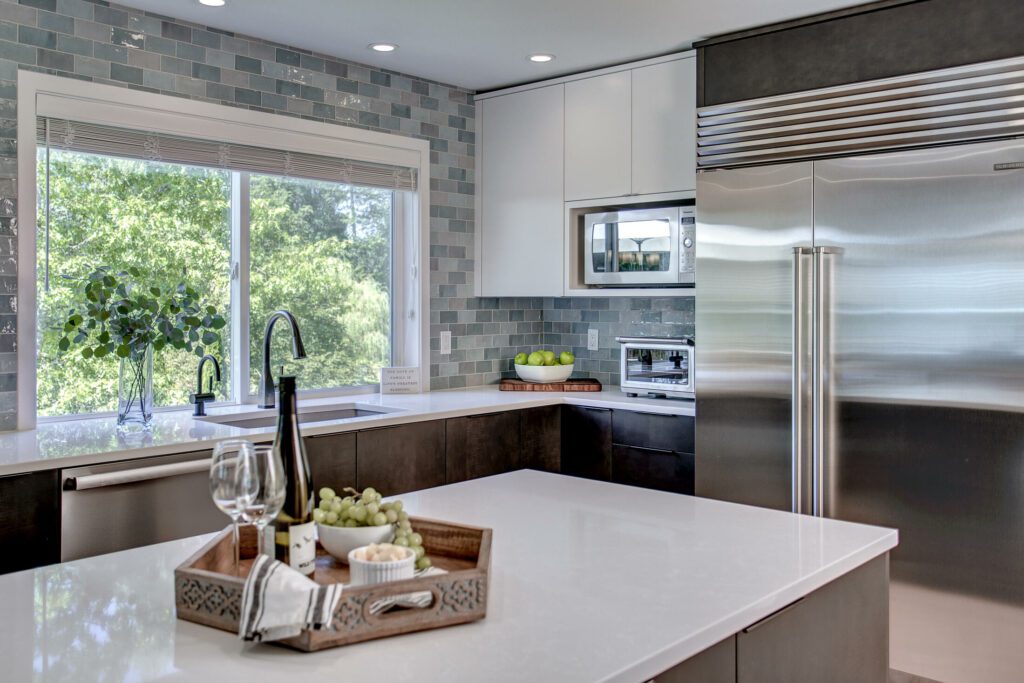 Smart appliances are designed to make your life easier and more convenient, by allowing you to control them with your smartphone or voice commands. Smart refrigerators, ovens, and dishwashers can help you save time and energy while also adding a modern touch to your kitchen. Beyond smart, energy-efficient appliances, consider appliances that are paneled to match cabinets. If you often entertain in your home, you can even incorporate things like two dishwashers or stoves. Some homeowners like to add a separate beverage fridge to keep the main one more efficient.
Statement lighting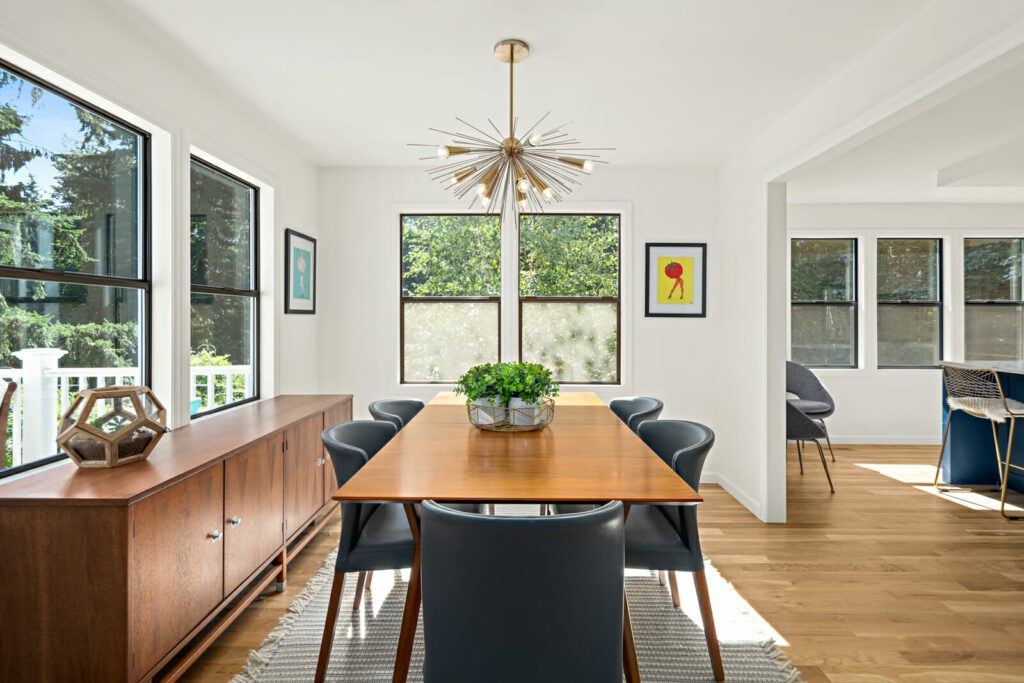 Bold and unique light fixtures serve as a focal point in any room. Pendant lights, chandeliers, and even colorful LED strips can add personality and style to your kitchen while also providing functional lighting. Plus, statement lighting can help create a warm and inviting atmosphere that is perfect for entertaining guests or enjoying family meals. Undercabinet multicolor or soft light is very popular, as are having a few clear or translucent cabinets to highlight distinctive dishes or glassware.
Three Classic Bath Remodeling Choices That Can Increase Your Cottage Lake Home's Value
There are also several remodeling trends to think about if you're looking to update your bathroom. From modern fixtures to eco-friendly features, these styles can not only give your bathroom a fresh look but also increase the value of your home.
A luxurious spa-like shower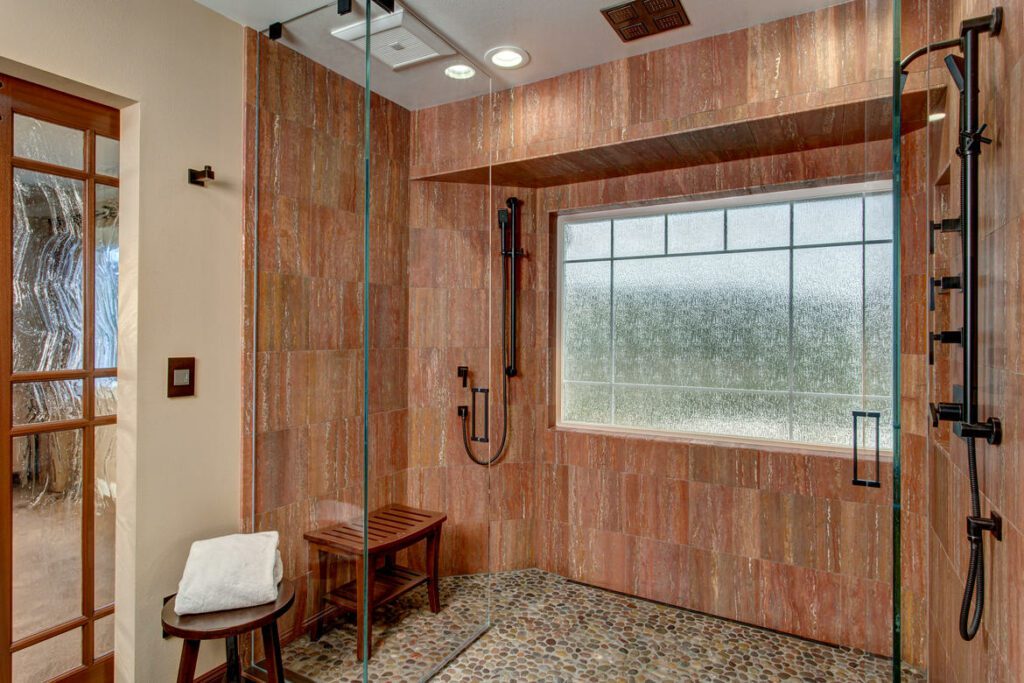 Creating a spa-like shower experience adds luxury and value to your bathroom. Shower features can include rainfall showerheads, body jets, and steam options. Adding a bench or built-in shelving can also enhance the shower design. We can install custom invisible drains that flow into a straight line by the wall, curbless showers to prevent tripping, and low niches by the benches so you can store items out of sight instead of on or under the bench.
A statement bathtub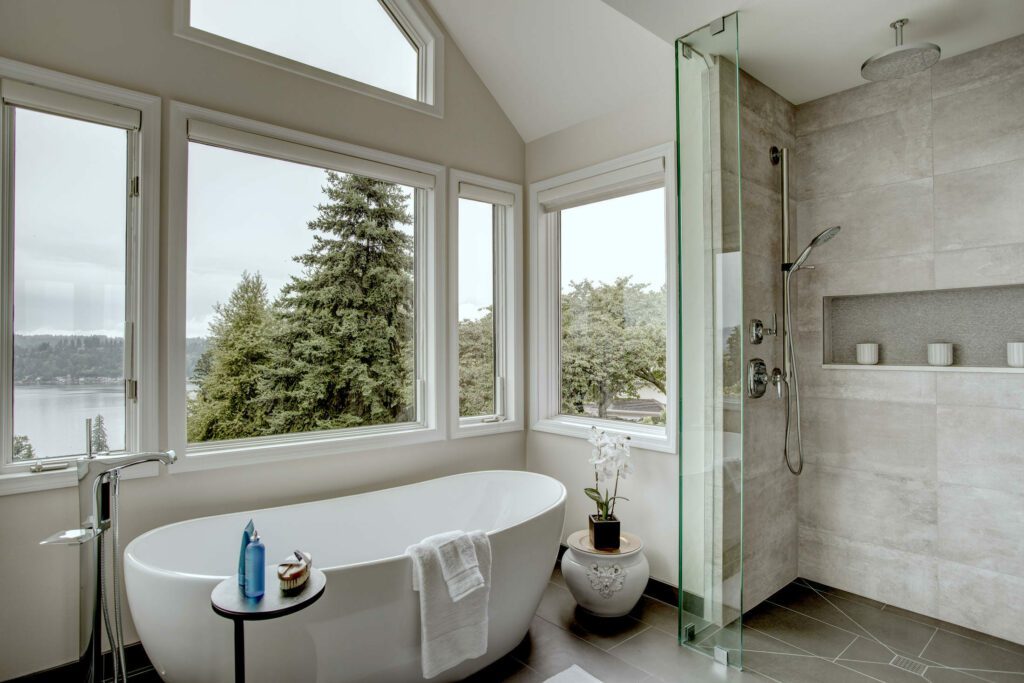 A statement bathtub can be the centerpiece of your bathroom and add a touch of luxury to your space. Consider a freestanding tub with a unique shape or one that is made of notable material, such as copper or stone, to make a bold statement. You can also add a pop of color with a brightly colored bathtub or opt for a classic clawfoot tub for a timeless look.
Natural materials and textures for a calming atmosphere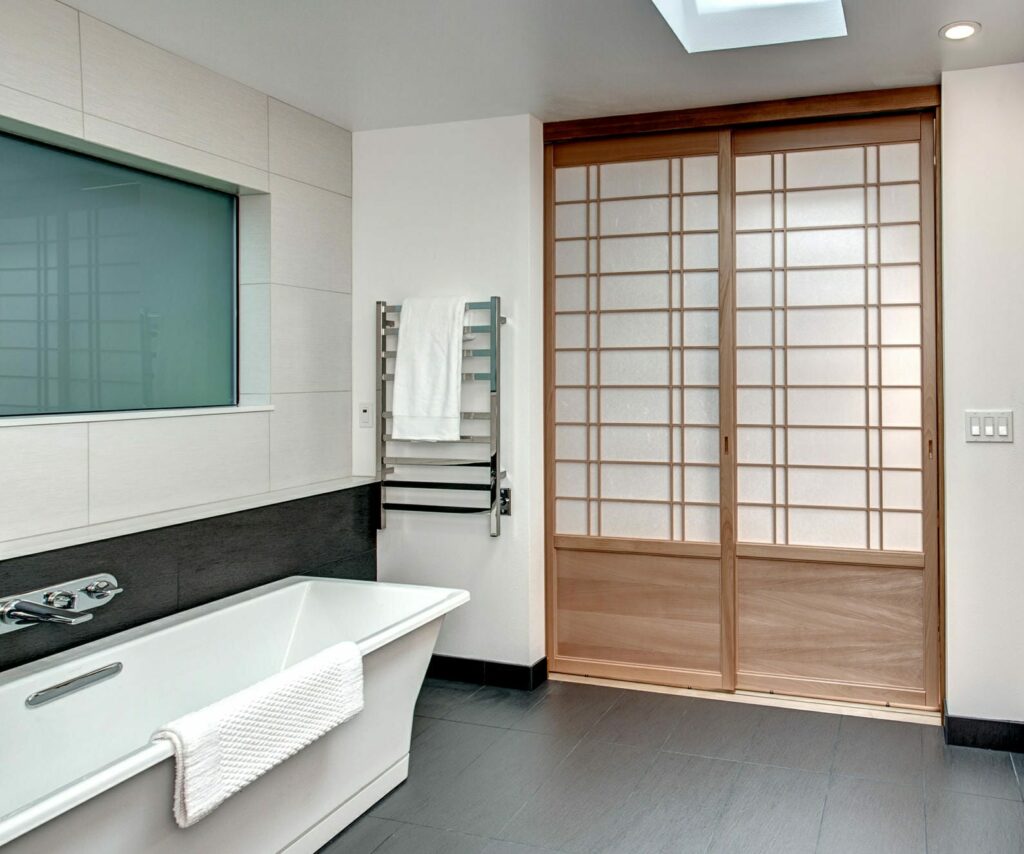 Using materials like wood, stone, and marble for your countertops, floors, and shower walls can personalize the look of your bathroom. Adding plants and greenery can also bring a calming and natural element to your space. Consider adding a wooden accent wall or a stone feature to create a spa-like atmosphere in your bathroom. So that items don't accumulate on the countertop or pile up on bath ledges or in the shower, designing for better storage is also important. A good design accounts for these things.
Hazards of Not Leading with Design
We talk a lot about how to design your space because we think that creating the design and making sure we've considered everything before we pick up a hammer is crucial. If you don't, you'll run into these issues:
Designing on the fly during the project can cause issues in being able to obtain the materials you need and having to settle for what's available.
A lack of cohesive vision may mean adjustments to the design midway that also increase costs.
Let Nip Tuck Remodeling Help You Bring Your Cottage Lake Home Remodeling Vision to Life
A kitchen and bath remodel can be a daunting task. Nip Tuck Remodeling will be your partner from the initial design to the finishing touches. Trust us to transform your Cottage Lake home into the space of your dreams. Start now.
Looking for more inspiration? Explore these completed projects from Cottage Lake:
Cottage Lake Dream Kitchen & Laundry Remodel