It's been an amazing year; if we had to describe it in one word, it would be 'unity.' Aesop's Fable, "The Bundle of Sticks," is about discovering the strength in unity – and that's something we really learned this year.
The year started with a lot of change internally: We said goodbye to someone who has been with us since the start; technology systems changed; and a host of other small things added up to a lot all at once. We also welcomed four new team members – Noah, Rachel, Hosea, and Matthew.
Externally, more potential clients than ever reached out to us – many of them referrals from previous clients and some from companies that we work with closely. During a year we thought business might suffer from post-COVID economic changes, we flourished.
NIP TUCK'S STRENGTH IS OUR TEAM
Since opening Nip Tuck Remodeling in 2010, one of the most important aspects of our success has been collaborating with the best people. From the people we hire, to the vendors from whom we buy materials, to the contractors we choose for each job, people are the backbone of everything we do.
And while we usually cover at least five job sites in addition to our office, it is rare for us to all spend time together. To compensate for this remoteness, we work hard all year round to invest time in free-form conversations and fun activities, so that when we are all together, we can pick up right where we left off. This shows all our employees that we trust them (no one is micromanaging their work), but it also opens a dialogue for collective problem solving. They overcome every challenge, but the magic is in the team having each other's backs.
Communication, collaboration, and client relationships are crucial. So, taking the time to celebrate our team and the year's accomplishments is one of our favorite traditions – whether it's a retreat or a dinner out.
BUILDING TRADITIONS
For many years, the Nip Tuck Remodeling team has held an annual retreat where we plan and talk about the next year, spend time together away from work, and get ready for the upcoming holidays. This year, we changed that up. We had a lovely dinner at Ascend in Bellevue and were able to discuss our favorite projects while we shared some delicious food and had time to talk about what we would like to improve upon and work on in the next year. Traditions can change and still be meaningful because the goal of our traditions remains the same: to celebrate the people who are the backbone of Nip Tuck.
Join us as we look back at these celebrations.
GIVING BACK
We have a saying that we abide by every time we undertake a new project. When we pledge to work with a homeowner, our intent is to complete their remodel: "On Time. On Budget. On Purpose." Our volunteerism, too, is highly intentional. Nearly all of us have friends and family who have suffered from some form of addiction, mental health affliction, or financial hardship. We hire people who strongly believe that any opportunity to give back is meaningful. So, we were excited to add some color and clean spaces for the exceptionally hard-working behavioral health employees at Valley Cities. This location works primarily with people in immediate crisis, placing them in a detoxification outpatient or inpatient program. Our group was proud to be part of a small, yet meaningful volunteer activity.
NKBA DESIGN AWARDS
The National Kitchen & Bath Association is renowned by professionals in our industry. The competition is judged by certified members of another NKBA chapter. They look at creativity, presentation materials, visual appeal, and principles of design, focusing as well on the basic safety and ergonomics to the selected projects that "look great, work well, and feel right." The Nip Tuck Remodeling team was honored in September with two awards at NKBA's Design Awards Gala. Congratulations, Allison and Emma; we are so proud of your incredible talents!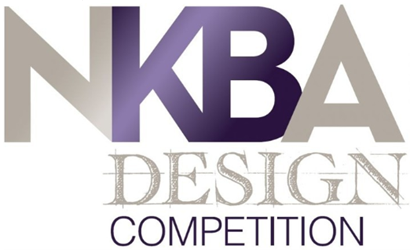 ANNUAL PROFESSIONAL WOMEN IN BUILDING SUMMIT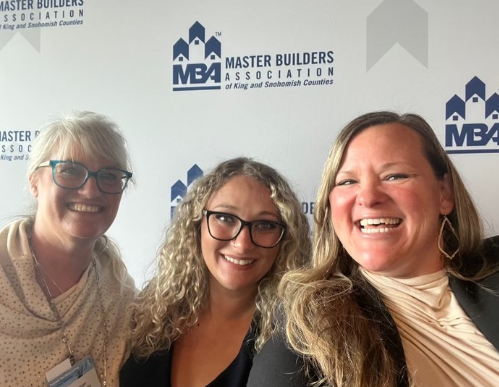 In October, we attended the annual Professional Women in Building Summit. Since 1989, PWB has gathered thousands of professionals from diverse backgrounds, genders, and ages united by a shared vision of equal access to opportunity. Our highly anticipated annual conference delivers inspiration, skill-building, and networking opportunities to women at all career levels.
TEAMBUILDING RETREAT
When you work with great people, even strategic planning meetings are fun! Our team spent a half day in August off-site to meet with our business coach. We accomplished some major team building!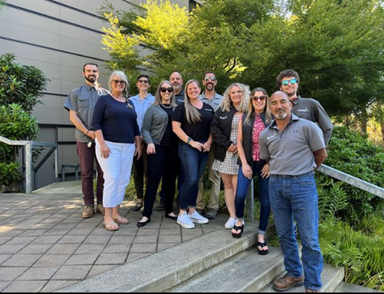 CHRYSALIS AWARDS
Chrysalis Awards recognize some of the nation's best remodeling and design work, and we're thrilled to be a Western Region winner. We don't take this honor lightly; the Chrysalis Award is an extremely prestigious award with very high expectations! Winning is a testament to the talent of our amazing team, and the vision of our wonderful clients.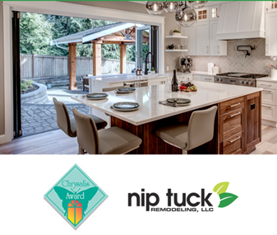 MASTER BUILDERS ASSOCIATION OF KING & SNOHOMISH COUNTIES AWARDS GALA AND REX AWARDS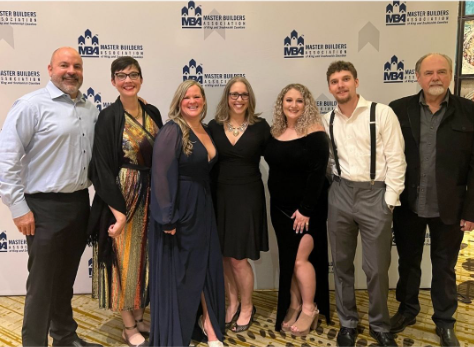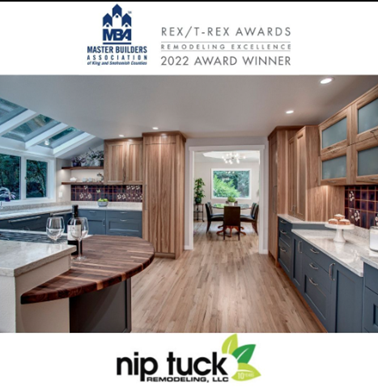 The Master Builders Association is not only the largest in the nation, but also the longest standing builders association. Nip Tuck Remodeling is proud to have earned five top honors in four different categories at the Master Builders Association of King & Snohomish Counties REX Awards. Those categories were kitchen, bath, whole home remodel, and specialty spaces. One of those projects was even recognized as one of the top 2 contenders for "Best of Show."
As a result of these awards, we were featured in 425 Magazine.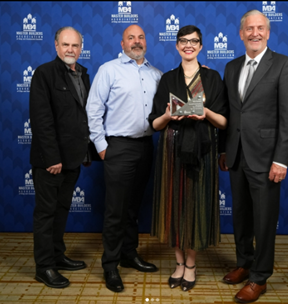 Awards:
Residential Remodel Excellence: Modern Transformation –
Major Remodel: More Than $500,000 View the project
Bath Excellence: A Tub for Two with a View –
$75,000 to $110,000 View the project
Kitchen Excellence: A Whimsical Cozy Kitchen –
$90,000 to $125,000 View the project
Kitchen Excellence: Summer Magic –
$125,000 to $145,000 View the project
Design Excellence: Fairy Tale Entry –
Specialty Details & Finishes View the project
ALWAYS LEARNING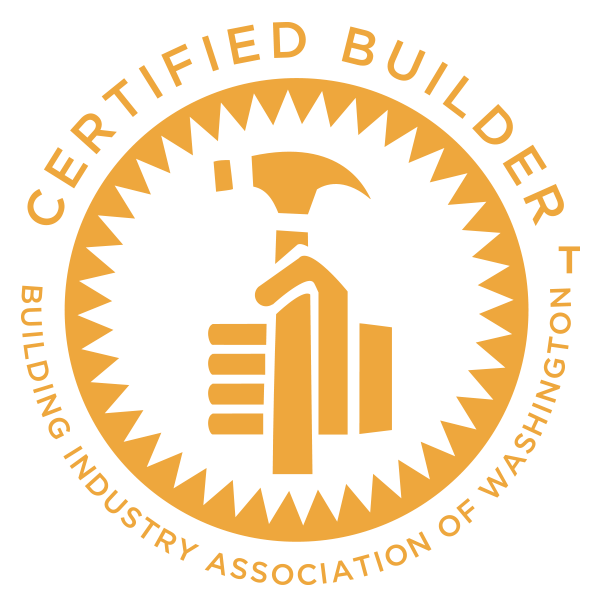 A remodeling FAQ will help you determine whether you're working with an established, quality professional you can trust. Check for certifications like the Certified Builder designation – an honor our owner, April Bettinger, achieved in May of this year. Earning these distinctions requires a lot of hard work and industry know-how, which is why they're so relevant to the decision-making process. Congratulations on this achievement, April! Read the press release.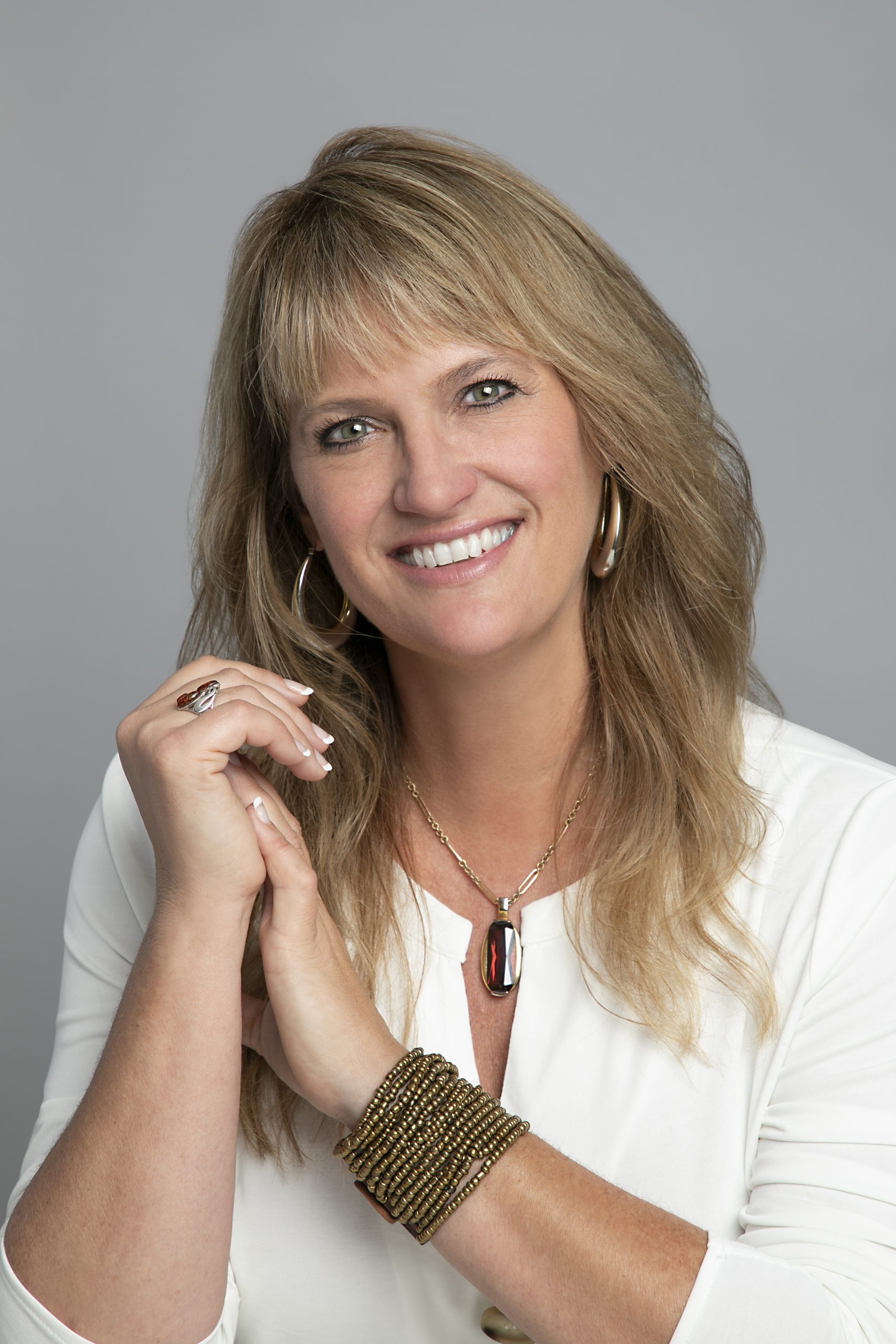 RAMPATHON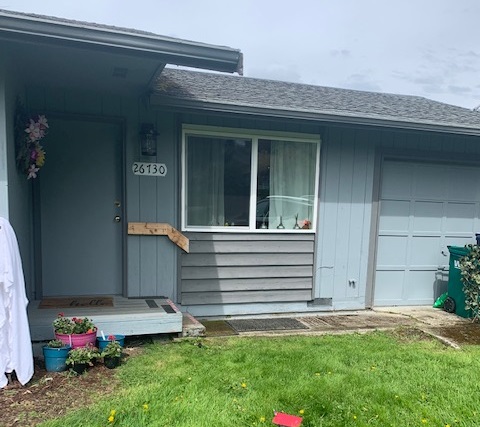 Each spring, members of the Master Builders Association of King & Snohomish Counties participate in Rampathon, a mission to build wheelchair ramps for local homeowners in need. Nip Tuck was honored to volunteer this year and, despite the rain, had a great time making this home safer and more accessible.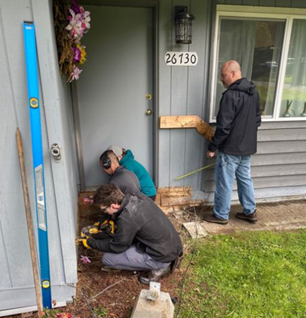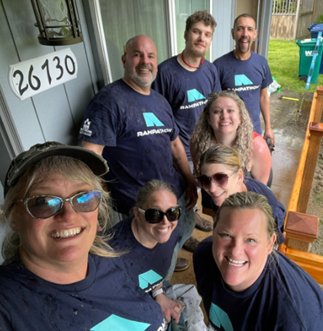 MAKING A DIFFERENCE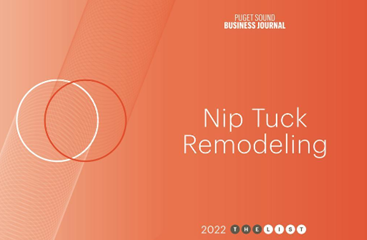 Nip Tuck Remodeling cares about the community. In fact, our charitable contributions last year to Acres of Diamonds, Mary's Place, Treehouse, Sawhorse Revolution, and the Hope Creek Charitable Foundation food bank totaled nearly $30,000!
Our donations caught the attention of the Puget Sound Business Journal; they included us in their recent feature on local businesses in corporate philanthropy. We're very honored to be among fellow professionals working to make a difference!
PRO REMODELER FORTY UNDER 40
Designer Allison Scott's professionalism, motivation, and strong leadership skills make her an invaluable part of the Nip Tuck team. And, with her award-winning designs, extensive educational training, and track record of tailoring each homeowner's project to a perfect fit, it's no surprise that she's a Pro Remodeler Forty Under 40 award winner! Read more.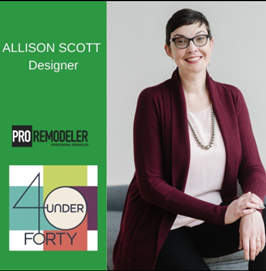 VOLUNTEERING AT HOPE CREEK CHARITABLE FOUNDATION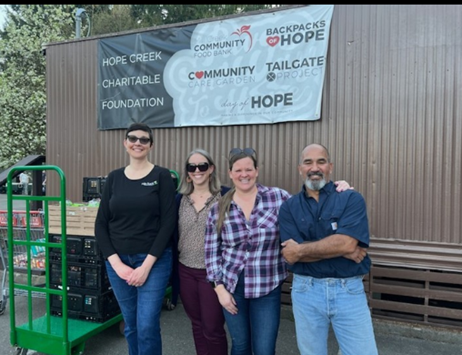 Volunteering at Hope Creek Charitable Foundation was such a great opportunity to support our Woodinville-area community! Thanks, team, for your commitment to service!
It was a fabulous year for Nip Tuck. Our team works hard, plays hard, and takes pride in everything we do. Thank you for being a part of our year.
Happy Holidays from Nip Tuck Remodeling!